What does student support mean for international students?
What does student support mean for international students?
If the past year has taught us anything, it would be the importance of international student support and having services in place to assist those who are currently living and studying in Australia.
At Kaplan Business School (KBS), students have rated our student support higher than every public university in Australia*. We are also very proud to have been the recipient of the Student Support Award, specifically for our COVID-19 Student Welfare Plan, at the 2021 PIEoneer Awards.
We aim is to help every student maximise their potential and reach their educational and career goals. A complete and ongoing approach to wellness in tertiary education should include services, initiatives and resources that address a student's physical, mental and psychological needs.
International students, in particular, may face additional challenges in the first couple of months, having lost their close support system and needing to adapt to a new education system, home and culture.
Here are six free services at KBS that you should definitely check out:
1. Sonder app
Sonder is a free service for KBS students and connects members to a 24/7 on-demand rapid response centre.
It provides virtual and in-person support for times someone feels unsafe or unsure about a situation and can have help by your side in under 20 minutes.
This includes features like 'Track your Journey' that will monitor your safety along a given route and 'Check on me' that will trigger contact at regular intervals if you're in an unfamiliar setting or situation.
Watch the below video to learn more about how Sonder works:
If you're a current KBS student and you haven't already, you can download the Sonder app for free
here
.
2. Counselling service
If you have any concerns about your mental health or are feeling a little overwhelmed, talking to a professional can be a helpful way to manage or reduce your stress.
At KBS, our international student support includes a free and confidential counselling service.
Our qualified Student Counsellors are available on campus or via virtual appointments to speak to you about any topic of concern – from personal matters to any struggles you might be facing with online study or study in general.
Always remember – there are also crisis helplines available 24/7, including: 
Lifeline – 13 11 14
Lifeline – text 0477 13 11 14 – 6pm to midnight (AEDT), 7 nights a week
Beyond Blue – 1300 22 4636
3. Careers Central
Finding a part-time job, internship, or work after graduation, can be challenging for international students who are entering a new job market.
Whether you're studying on campus or online, getting in touch with your careers service is extremely valuable (you can read more about why it's so important here). You'll be able to access trained career advisors who can help you navigate the job search process, enhance your employability and build skills to future-proof your career.
The Careers Central team at KBS can assist you in securing face-to-face or virtual internships and regularly run campus and online workshops on topics such as crafting the perfect resume and job interview skills that will get you hired.
It's also a lifetime service meaning that you can access the service even after you graduate!
As an extra resource, you can download the A-Z guide for students, with advice on a range of job-search topics and insider tips from our experienced Careers Central advisors. Or you might find this blog on the topic of 5 ways to secure an income during the pandemic to be a useful read.

access trained career advisors who will assist you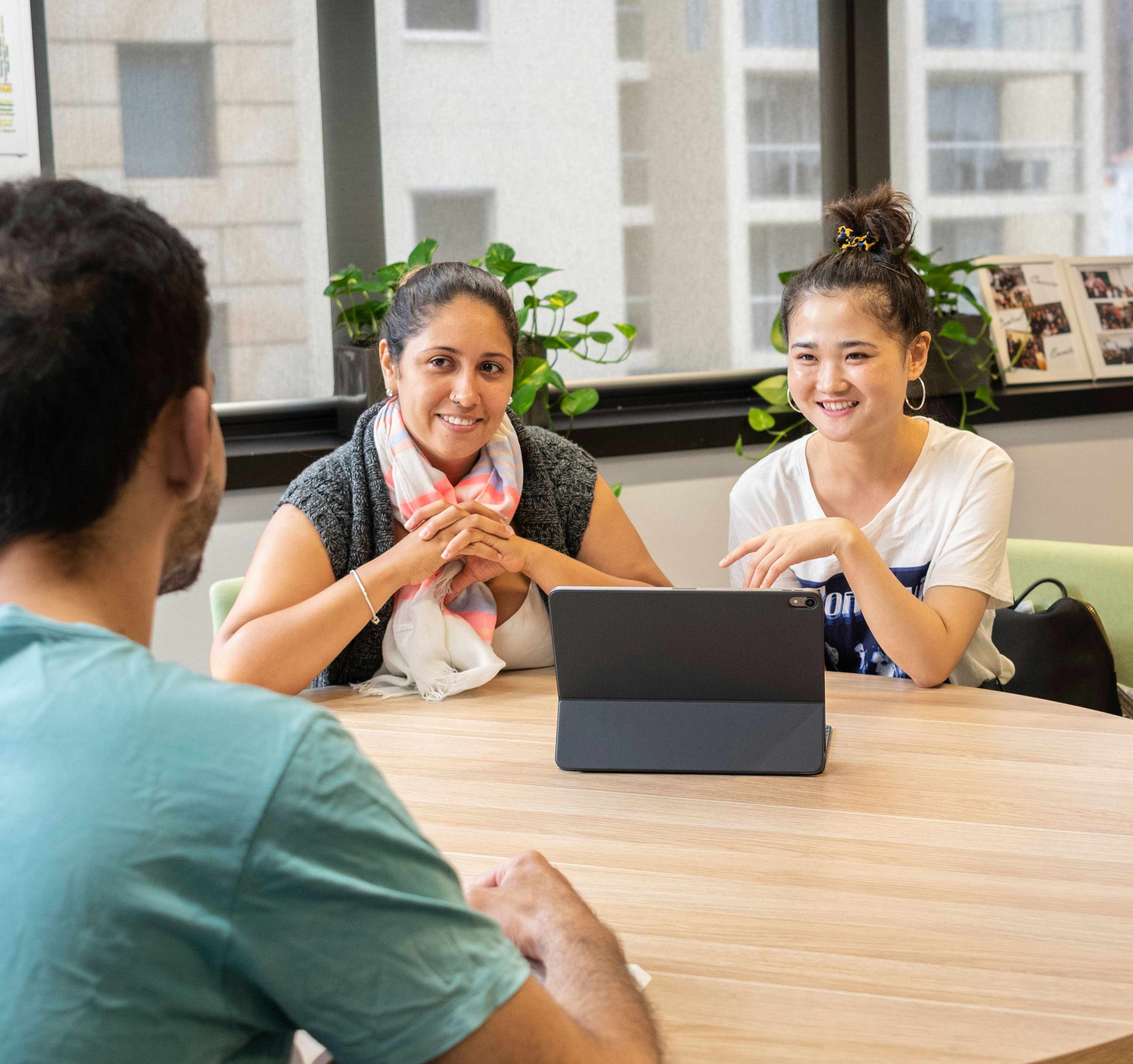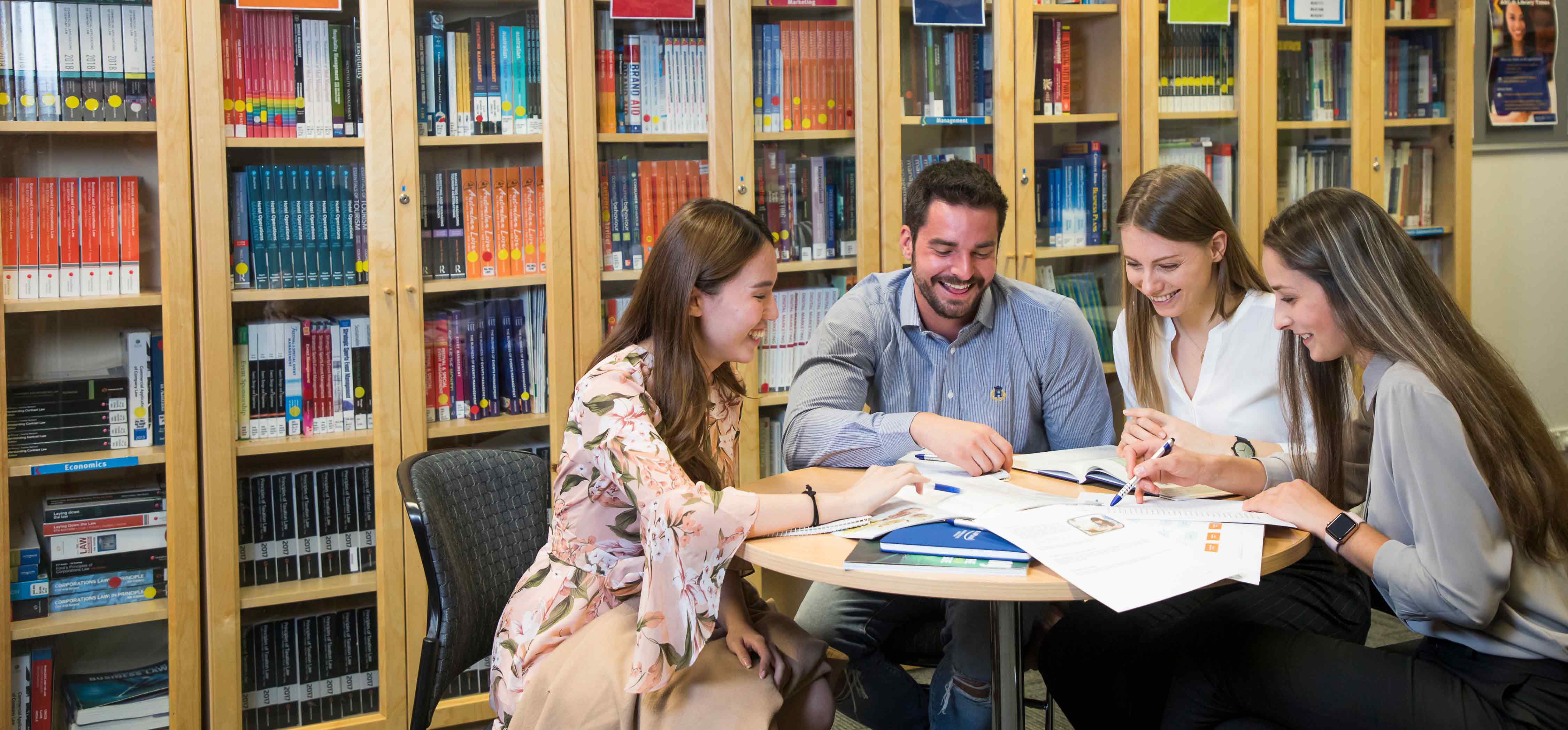 4. Academic Success Centre
If you're struggling with any aspect of your course content, the KBS Academic Success Centre is a valuable resource available to all students.
Located in the library of each campus, our team of Learning Advisors can provide support with your studies via additional workshops, lectures and one-on-one sessions.
They can also assist with your assignments, referencing, essay and report writing, presentation delivery, academic language skills, and more!
Students are also able to access a free network of over 500 online tutors who provide help on a range of study skills and key subjects like communication, management, marketing and numeracy.
5. Student Experience Team
A Student Experience Officer (SEO) is your guide to help you settle into campus life.
Each of our five campuses has a number of SEOs, and any issues at all, they're your first point of contact.
They're there to help you make the most of all our facilities, organise your class schedule and sort out any logistical problems.
They're also happy to answer any questions about online study – whether it's around how online study works at KBS to advise on how you can get the most out of your experience.
Outside of the classroom, your SEO will be your go-to for making student life easier. They'll help you with essential admin tasks such as setting up a bank account and sorting out accommodation and give the best insider tips on your bucket list of things to see, do and experience.
Each trimester the team helps to coordinate a number of free internal and external events that include guest speakers, expert panels, multicultural days and much more!
6. Well@KBS
Held in Week 4 of each trimester, Well@KBS is free program that focuses on improving the physical and mental health of our students.
A wide variety of resources and events are organised across the week, all designed to let you reflect, connect, and take charge of your personal wellbeing. In the past this has included activities such as a 'Coping with COVID' webinar and health and wellness Q&A webinar with Australian cricketer and MBA student, Ben Dunk.
Find out more about life at KBS.
An ICEF Monitor article published in 2019 analysed the i-graduate's International Student Barometer (ISB) data and concluded that the feelings of connection international students have with other students, with institutional staff and with other groups such as employers and alumni, contribute strongly to happiness and student wellbeing.
Whether in a campus environment or online, maintaining these connections for our students through a range of effective support services, remains a top priority at KBS.
Click  here  to find out more about all the support services available at Kaplan Business School.
* Undergraduate and postgraduate students combined. QILT 2019 Student Experience Survey National Report. Published March 2020.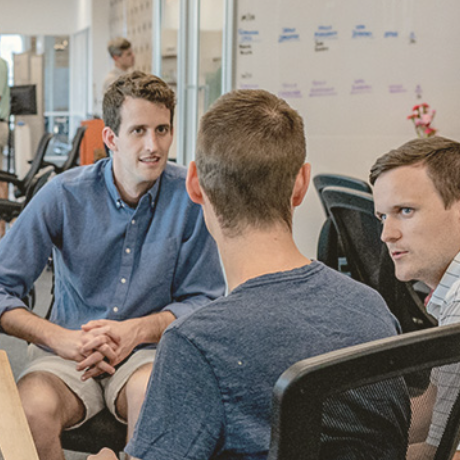 CHOOSE YOUR EDUCATION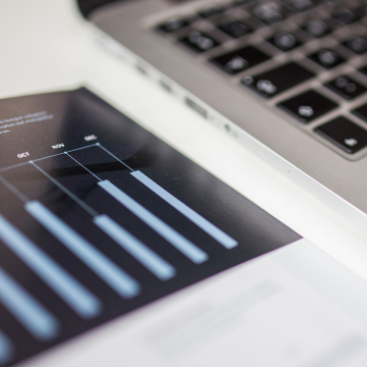 LIFELONG LEARNING