At KBS, we strive to create a truly supportive and nurturing learning environment, with a focus on delivering the best educational experience for our students.
Students have rated our student support higher than every public university in Australia* and that is something we are very proud of!
On each campus you'll have access to a range of services including a Student Experiences Services team, Academic Success Centre and Careers Central, to help you reach your academic potential and achieve your career goals.
EVENTS AND WORKSHOPS
Each trimester we hold a number of free internal and external events designed to be interactive and inspiring for all of our students. They include guest speakers, expert panels, multicultural days and much more.
FACILITIES
Our campuses are all equipped with a range of facilities including student common rooms, fully equipped student libraries and free Wi-Fi. Look at the full list of facilities available to students on campus here.
STAFFING AND SUPPORT
STUDENT EXPERIENCE SERVICES TEAM
Our friendly Student Experience Services team are here to help you settle into life on campus. They are happy to answer any questions you might have in relation to your study, campus facilities and life as a student. We help our international students transition seamlessly into the Australian lifestyle.
CAREERS CENTRAL
The purpose of the Careers Central team is to enhance your employability and create pathways that lead to career outcomes and success. Our Careers Advisors can assist you in finding an academic internship or work placement through an extensive network of partner companies. Find out more about Careers Central here.​​​​​​​
ACADEMIC SUCCESS CENTRE
Located in the library of each campus, the Academic Success Centre is an integral part of the academic assistance we provide. Whether you are one of our undergraduate or postgraduate students, our Learning Advisors can provide valuable support with your studies via additional workshops, lectures and one-on-one sessions. The Academic Success Centre can help you with referencing, essay and report writing, presentation delivery, academic language skills and more. Academic assistance is also available outside of class hours.
FREE ONLINE TUTORING
Gain access to a network of over 500 online tutors who provide guidance on a range of study skills and key subjects like communication, management, marketing and numeracy. They are available to answer your questions between 3pm and midnight, six days a week.
FACE-TO-FACE TUTORING
Benefit from a 45-minute complimentary session with one of our employed KBS graduates and tackle challenging topics related to your degree.
STUDENT COUNSELLING
Student welfare is our number one priority at KBS. That's why we have dedicated student counsellors at all of our campuses to ensure our students' mental health and wellbeing is proactively looked after.
STUDENT SAFETY AND WELLNESS MODEL
At KBS your safety and wellness are our main priorities. Through a proactive approach, we provide a range of information, resources, and support for our students. This includes police presentations on personal safety, stress management workshops, mindfulness training and even therapy dogs!
We've also introduced Well@KBS, a free program that focuses on the physical and mental health of our students, as well as personal wellbeing. Held in Week 4 of each trimester, students have access to a wide variety of resources and events, such as inspirational talks, Q&A webinars, and interactive activities.
ACADEMIC BOARD MEMBERSHIP
The student representative on our Academic Board will actively participate in high-level decision-making. During this 12-month term, they will develop a deep understanding of the complexities of academic management and acquire the skills of governance and compliance that are the basis on which all decisions at KBS are made. If such an opportunity interests you, please consider submitting a nomination for yourself when applications open in January each year.
STUDENT AMBASSADOR PROGRAM
Take advantage of personal and professional development opportunities via focused networking, event management and training activities. This is your opportunity to be a role model, create a sense of community, build your network and get the most out of your time at KBS! You can find out more about the Student Ambassador program here.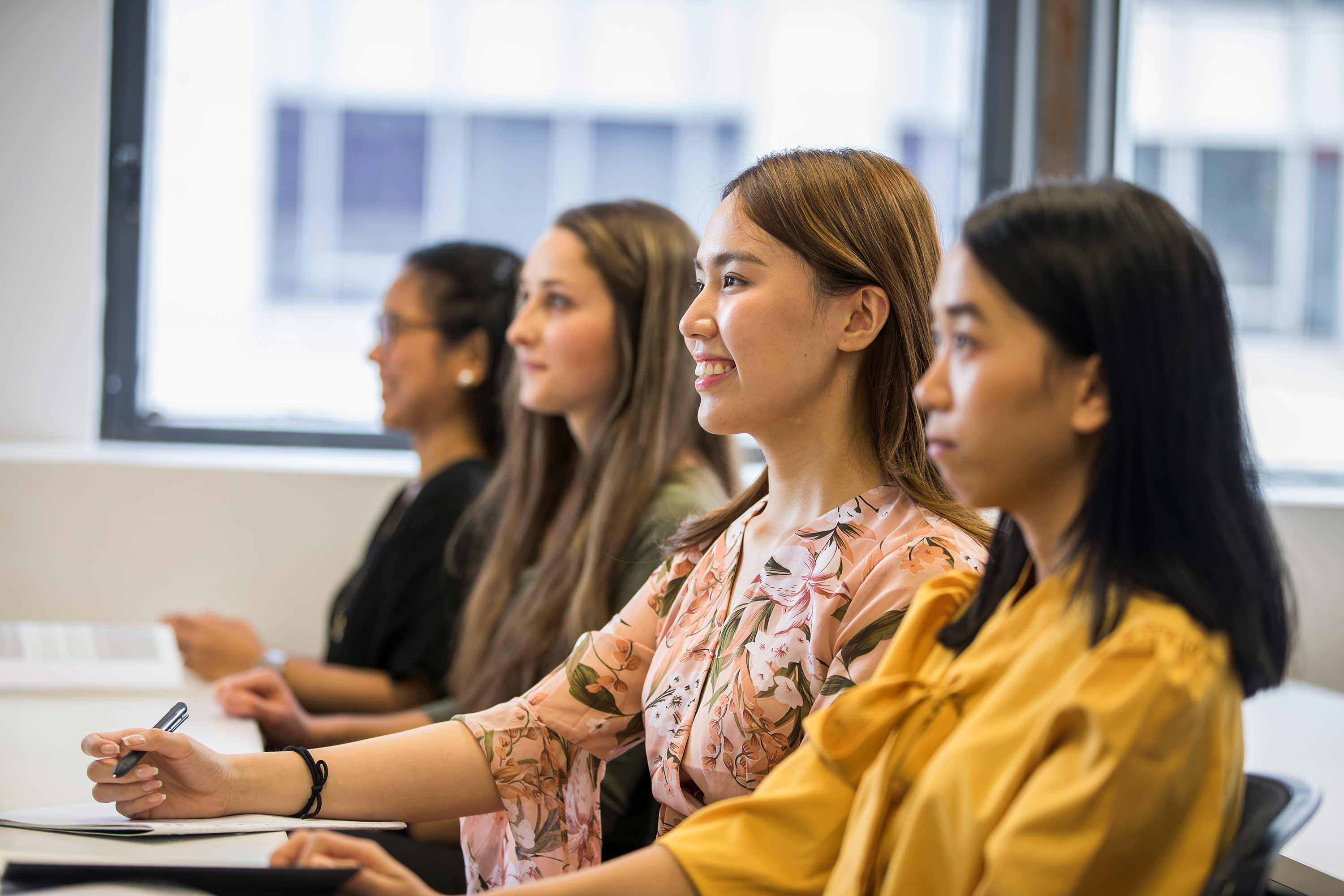 DEAN'S AWARD
All current KBS students who are achieving exceptional academic results and positively contribute to the KBS community can apply for the Dean's Award. Each trimester we will select one successful student who will be awarded with a substantial fee reduction for the remainder of their course and any future KBS courses. Find out more about the Dean's Award here.
FEEDBACK WEEK
Every trimester we have a week dedicated to getting your feedback on your experience at KBS. We care about what our students have to say and the valuable feedback you provide helps us to improve your experience. In fact, a majority of the changes we implement at KBS are a direct result of ideas and feedback we receive from our students. You can see some of the improvements we have made as a result of feedback received on the timeline here.
* Undergraduate and postgraduate students combined. QILT 2019 Student Experience Survey National Report. Published March 2020.