How does an online internship work?
And why you should do one!
With remote work and study in the spotlight like never before, companies are increasingly opening their virtual doors to online internships.
Studying online doesn't mean having to miss out on this practical experience!
The Careers Central service at Kaplan Business School (KBS) can connect students with employers who offer internships that can be completed remotely.
So, we asked four KBS students who have undergone a virtual internship, to share their insights on the ins and outs of how they operate.
'A virtual internship works via online chat, phone calls or email, and with the help of communication platforms such as TeamViewer and WhatsApp. During my internship at Angel Accounting, there was a buddy system where a more experienced intern was paired with a new intern to provide online guidance and support. I also had open communication with senior staff and managers, who regularly checked and reviewed my tasks, and provided online feedback for my development.' – Maria Villanueva, Master of Accounting, Filipino
'You will use and become familiar with the newest communication technologies such as Zoom and Microsoft Teams. Interning at AI Australia, I found Microsoft Teams very useful as a platform that enables video conferencing, calendars, file sharing and shared workspaces!' – Juan Pablo Giraudo, Master of Business Administration, Argentinian
How do you secure a virtual internship?
Online internships at Kaplan Business School are arranged by Careers Central and involve an interview process with a KBS Careers Advisor and the host company.
Your Career Advisor will be able to discuss your goals and align you with employers that most closely mirror your expectations. This one-on-one chat is also a great opportunity to make yourself aware of what is expected during the internship and gain tips for how to make the most of the experience.
'The process was quite easy with the help of KBS. After I submitted an initial expression of interest, I was immediately contacted by our Work Integrated Learning Manager, to discuss the process and expectations. I was successful during the first interview with the host company and then moved on to the next step which was confirming my availability during the week. Once I submitted my signed contract, I was ready to go!' – Maria Villanueva
What are the main benefits of (virtual) internships?
According to the KBS students interviewed, the benefits of a virtual internship are similar to that of a traditional internship, plus a few extras that can only be gained from working remotely.
These benefits may include:
Industry knowledge
Professional connections
Local Australian experience
Opportunity to put academic skills to the test
Resume reference
The flexibility of working from home
A better understanding of strengths and weaknesses
Building soft skills – teamwork, adaptability, problem-solving
Clarity on career direction
Organisation and time management skills in order to work well autonomously Improving communication/interpersonal skills – working from home you need to be very proficient in communicating via various platforms and apps as well as video conferencing.
An internship, whether it be face-to-face or online, offers students real-life experience and opportunities to build employability skills that are invaluable.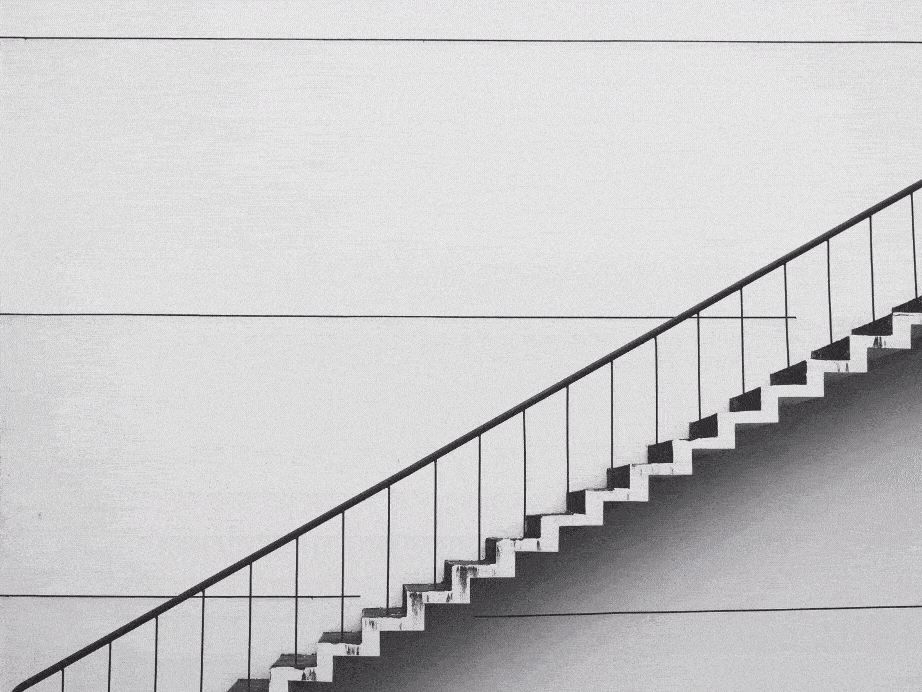 *KBS Your Academic Internship Experience Survey, May 2019.
**Based on students who completed an academic internship between March 2018 and March 2020.
What advantages does a virtual internship have over a face-to-face internship?
Some top advantages from our KBS students include:
1. Learn to communicate effectively and work independently
'An online internship allowed me to take responsibility for my own work and how I organised myself in order to work well autonomously, which I'm sure is a great advantage in most jobs. Being able to communicate well is also a really important skill, and working from home really trains you in that, no matter what your career will be in.' – Zofia Nordqvist, Bachelor of Business, Swedish
2. No commute to work and the opportunity to engage with a wider network
'A virtual internship is the same as working at the office but without commuting and you have the opportunity to work with people that in another situation you will never meet because they work at other offices. I worked with people not only from Sydney but from other offices around Australia.' – Juan Pablo Giraudo
3. Resilience and experience with flexible working
'I'm grateful to be part of a team at EJM Financial where I am trusted and allowed to work independently without micromanaging. Overall, this has been a life-changing experience because I've become more resilient in the face of abrupt changes to how we work, that is happening all around us.'– Richelle Ann Omas-as, Master of Business Administration, Filipino
And employers are starting to see the advantages too…
'I think something important to note is that once this is over and we return to 'normal' I strongly believe COVID 19 will leave a lasting impact on companies in that they'll realise that WFH increases productivity and their people's wellbeing and reduces overheads, both for the company and for employees (think travel to work costs).

Having worked 100% remotely myself in the past for a multinational company, and having to do so now, it's definitely a plus to have on your resume as it shows discipline, flexibility and resiliency. Further, companies that allow WFH have access to the best talent in the world as they aren't limited geographically.' – Sara Young, General Manager, Quinlan Consulting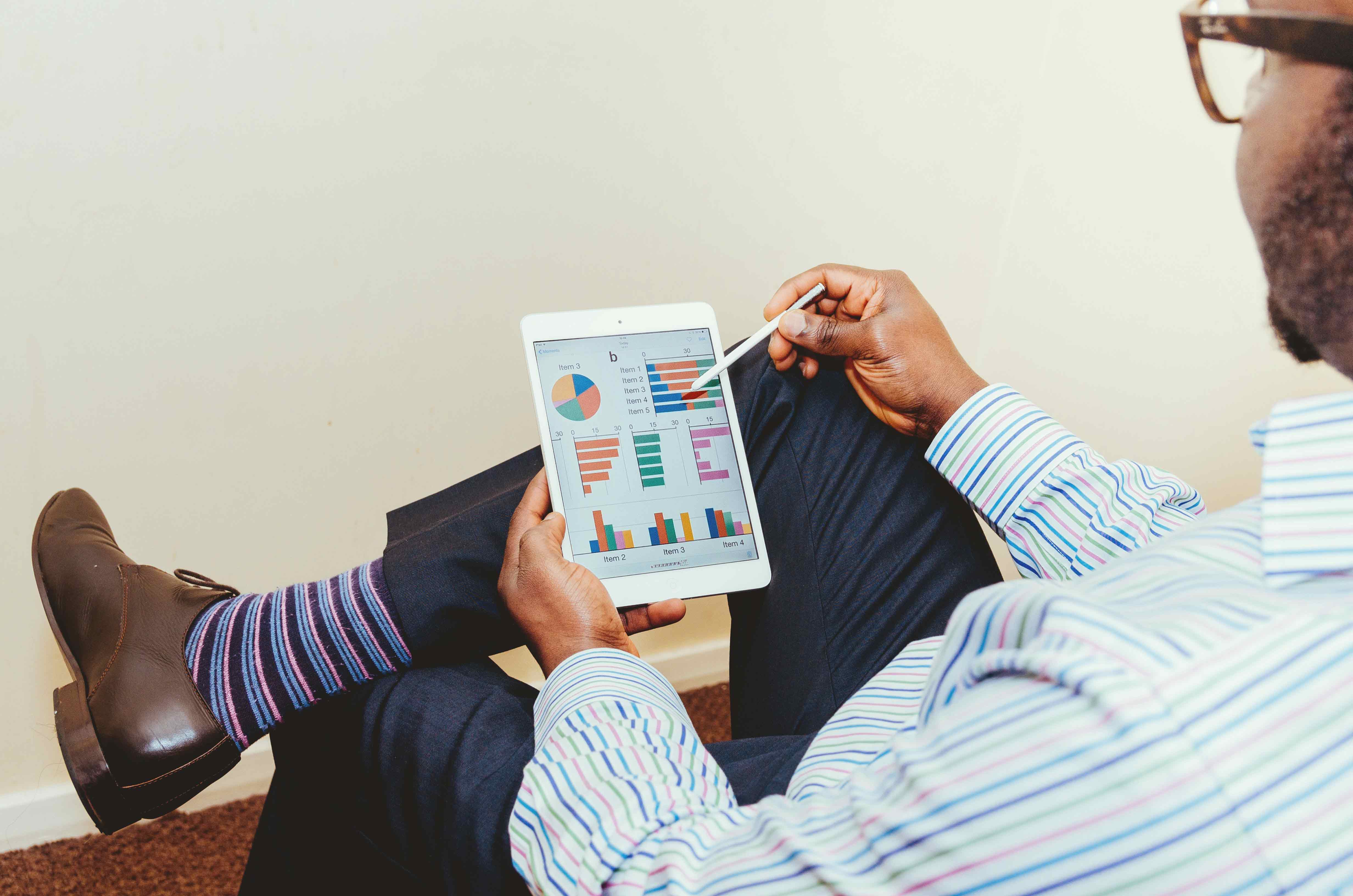 Key challenges and how to overcome these?
Some challenges faced by KBS students include:
Drawing a line between work and home
With work and home essentially the same space, it can be easy to forget to take a break or find yourself completing work tasks after hours, which is not very sustainable long-term. What can work well is to schedule activities straight after work hours, even if it's just a walk with a friend or housemate?
Using a planning tool or app to set reminders for the start of your workday, lunch break and after-work activities, is also a great way to structure your day.
Networking without coffee breaks!
Working from home, you won't be able to just grab a coffee with a colleague and get to know them on a personal level.
So, try to make the most of video conferences whenever you can. Firstly, make sure you turn your camera on during calls to put a face to each name. Secondly, try joining the video conference five minutes early and starting casual conversations with those who also connected earlier.
Understanding complex business cases
You might be assigned a project or task where you don't fully understand the requirements via email. If you prefer a visual learning style, it's helpful to use the tools that Zoom, Microsoft Teams or any similar platforms offer, such as whiteboards and screen sharing.
For example, you could try to create a flow chart (or mind map) illustrating how you perceive the task/problem and then talk through this visualisation via screen-share during your video call.
Learn more about how to get the most out of Zoom.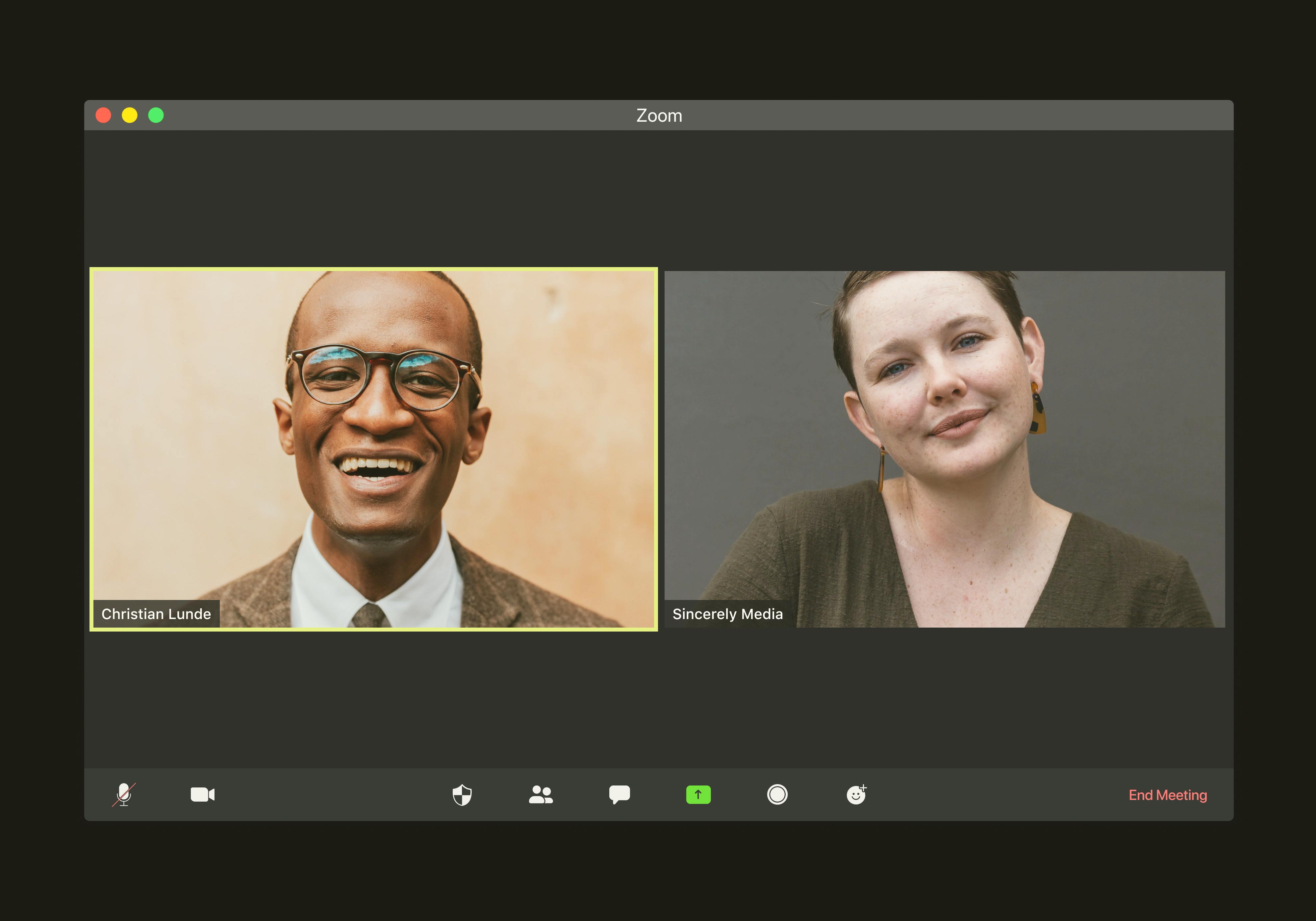 What advice would you give to a student who is about to start a virtual internship?
Our KBS students shared these key tips:
Discuss goals and expectations with your employer before starting your internship
Be proactive with communication and reach out to your manager/team to show them you are willing to learn
Networking should still be a priority – use the communication platform that your employer is using
Turn the camera on during video calls. It's nice to put a face to a name
Set up a workspace at home where you can work without any distractions
Use your virtual internship as an opportunity to master your communication skills
Be proactive in pursuing digital training opportunities
Interested in what a virtual internship can do for your career development? You can contact our team directly at intern@kbs.edu.au or read our free business career guide.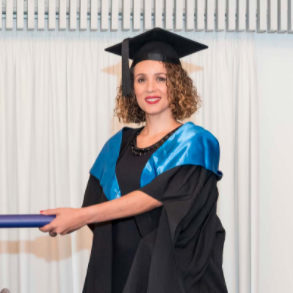 CAREER SUCCESS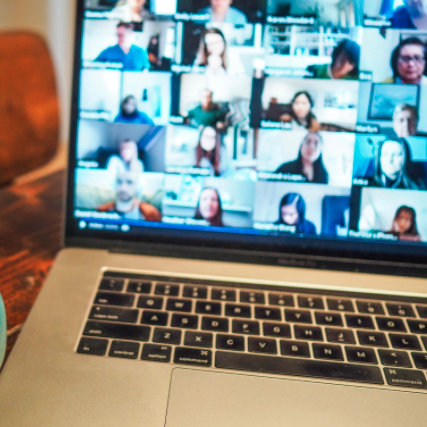 ZOOM GUIDE