4 ways to manage stress while studying online
4 ways to manage stress while studying online
Online learning has the great advantage of giving students the flexibility to choose when, where and how they study, but it can also present some unique challenges.
If you're new to online study, it's totally normal to experience feelings of anxiety or isolation. Your organisation or school may have support services available to you to help you manage stress while studying online. Because everyone has different needs, at KBS we focus on providing services that give our students one-to-one personalised support.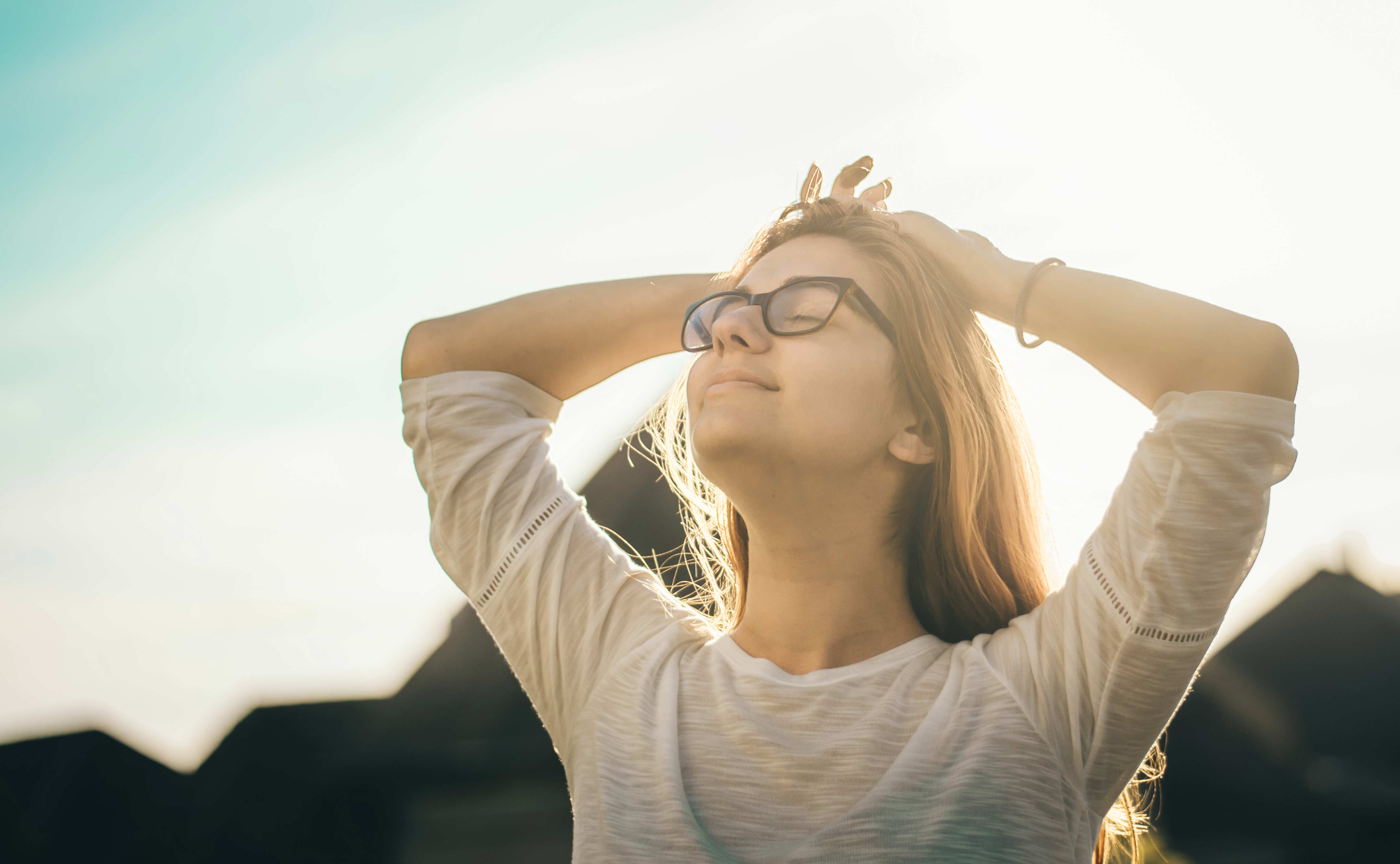 Here are 4 ways to make sure you're putting your mental health first:
1. Download the Sonder app
Want the comfort of knowing that you can have help by your side in under 20 minutes?
The Sonder Safe app is a support network that provides just that!
It connects members to a 24/7 response centre that provides virtual and in-person support for times students feel unsafe or unsure about a situation.
"We want our students to feel supported at all times, so Kaplan Australia introduced the free Sonder app initiative. In just one quarter, we recorded over 12,000 hours of support given to Kaplan students!" Alex Reeman-Clark, General Manager Student Experience, Kaplan Business School.
Watch the below video to learn more about the Sonder app:
The response from KBS students has been really positive so far…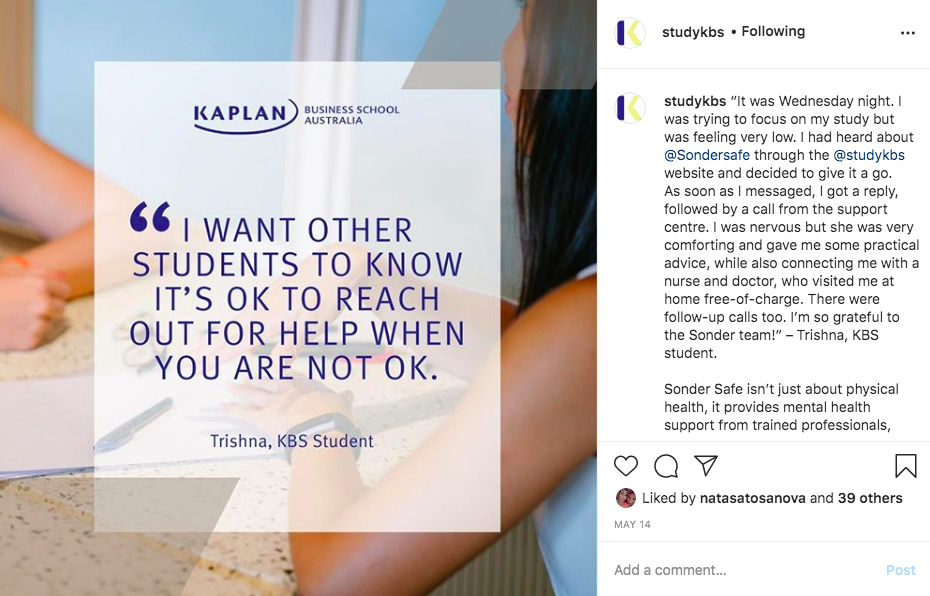 If you are a current KBS student and you haven't already, download the Sonder app for free here.
2. Speak to a professional
If you have any concerns about your mental health, talking to a professional can be a helpful way to manage or reduce your stress.
At KBS, our student support includes a free and confidential counselling service. Our qualified Student Counsellors are available via virtual appointments to speak to you about any topic of concern – from personal matters to any struggles you might be facing with online study or study in general.
There are also various external resources that you can check out. Head to Health provides some great digital mental health resources, and you can find useful mindfulness tips at Headspace, plus access a free trial of the Headspace app with guided meditation exercises and videos.
Always remember – there are crisis helplines available 24/7, including:
• Lifeline – 13 11 14
• Lifeline – text 0477 13 11 14 – 6pm to midnight (AEDT), 7 nights a week
• Beyond Blue – 1300 22 4636


3. Make the most of student support services
At KBS there are several support professionals that are solely dedicated to helping students succeed.
Let's meet just a few of them:
Student Experience Officer (SEO)
An SEO is your handy guide to help you settle into campus life. They are happy to answer any questions you might have about your transition to online study – whether it's around how online study works at KBS to tips on how you can get the most out of your online study. Any issues at all, they're your first point of contact!
Careers Advisor
The Careers Central team focuses on enhancing your employability and building skills to future-proof your career. Studying online doesn't change that! Our Careers Advisors help students secure virtual internships and regularly run online workshops on topics such as crafting the perfect resume and job interview skills that will get you hired.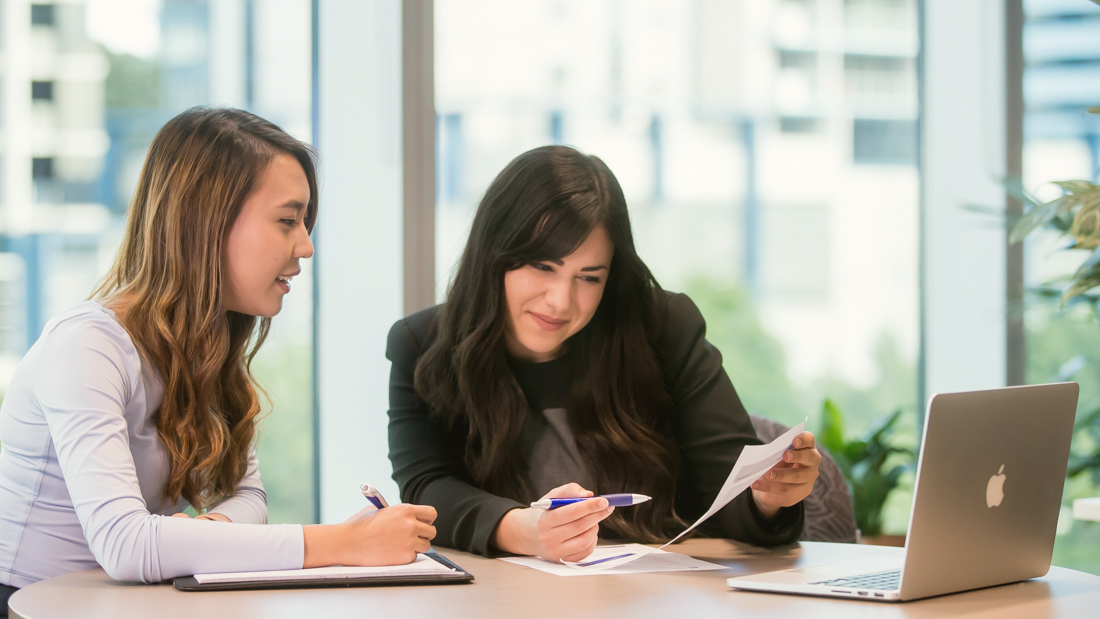 Learning Advisor
If you're struggling with any aspect of your course content, the KBS Academic Success Centre is a great resource. The team of Learning Advisors can assist with referencing, essay and report writing, presentation delivery, academic language skills, and more!
4. Create a healthy study/life balance
Maintaining balance in life is always harder than it sounds, but gluing yourself to your laptop all day, every day, is only going to lead to burnout.
Keeping physically healthy, connected and engaged is an essential part of taking care of your mental health when studying online.
Here are a few ideas for introducing balance into your weekly schedule: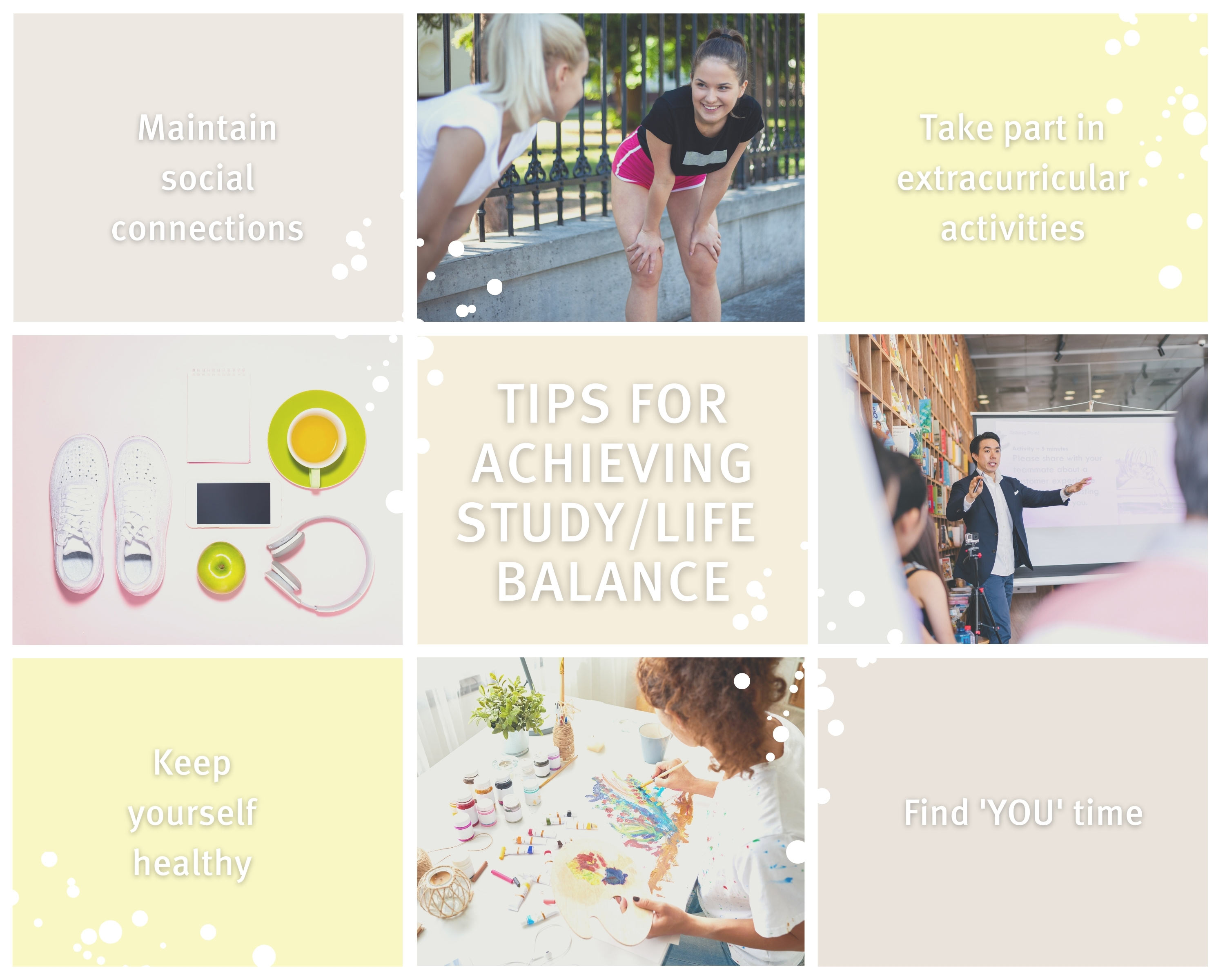 Maintain social connections
Schedule regular catch-ups. Try going for a walk with a friend outdoors in your study break or plan some activities at a set time at the end of the day so you can keep each other accountable.
Set up a study group – it can be a great way to better engage with your learning and make new friends.
Volunteering offers a great chance to meet new people and make connections in your community. Seek Volunteering can be a great place to find the right opportunity for you.
Keep yourself healthy
Maintain a balanced diet.
Exercise regularly.
Get quality sleep.
Take regular breaks from study.
Find YOU time
Keep up with your hobbies – exercise classes, cooking, painting or life drawing, book clubs – wherever your passions and interests lie, there's sure to be an outlet. You can find some inspiration here.
Learn a new skill.
Practise self-care, whether it's simply taking a bath or something more intentional like a meditation session.
Take part in extracurricular activities
Join social clubs or activities offered by your provider or institution – for example at KBS, each trimester you'll be invited to a number of free internal and external events designed to be interactive and inspiring for our students, e.g. guest speakers, expert panels and multicultural days.
Listen to online workshops offered by your provider or institution – a schedule of free online events (from career and wellness-focused to fun social activities) are emailed to KBS students weekly.
Explore free online workshops offered by various business powerhouses such as Grow with Google and Seek Career Advice.
Did you know? Students have rated our student support higher than every public university in Australia*. We are also very proud to have been the recipient of the Student Support Award, specifically for our COVID-19 Student Welfare Plan, at the 2021 PIEoneer Awards.
Find out more about all the support services available at Kaplan Business School.
* Undergraduate and postgraduate students combined. QILT 2019 Student Experience Survey National Report. Published March 2020.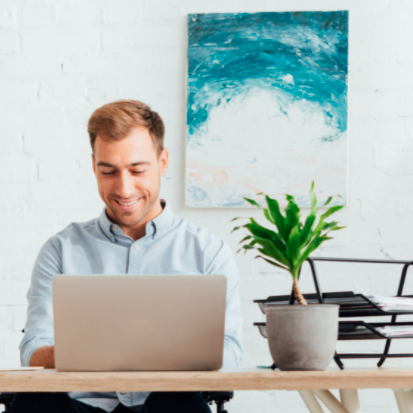 STUDYING ONLINE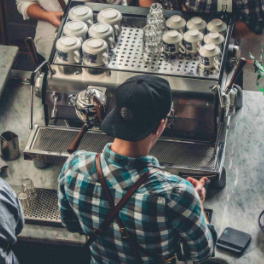 SECURE AN INCOME