Kaplan Business School has partnered with Sonder to provide all our students confidential, 24/7 safety and wellbeing assistance free of charge!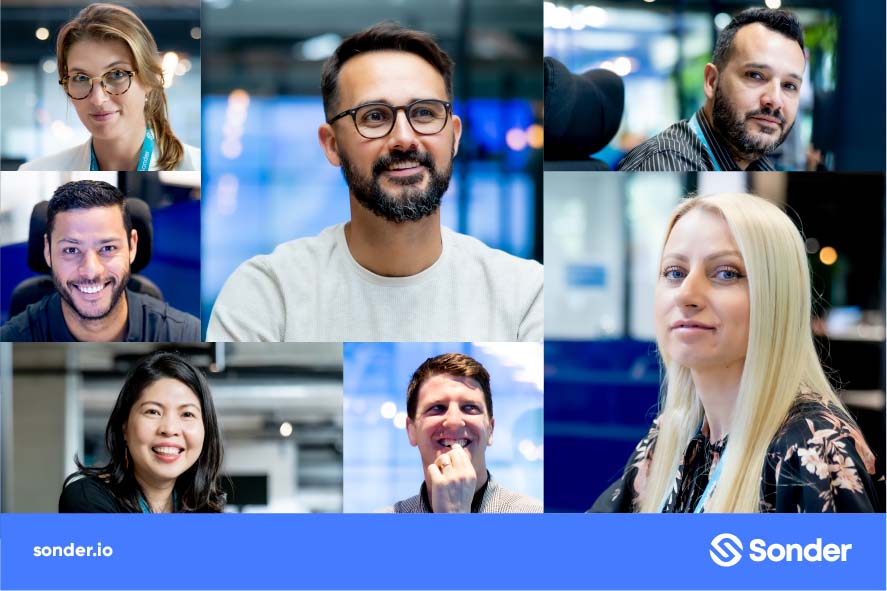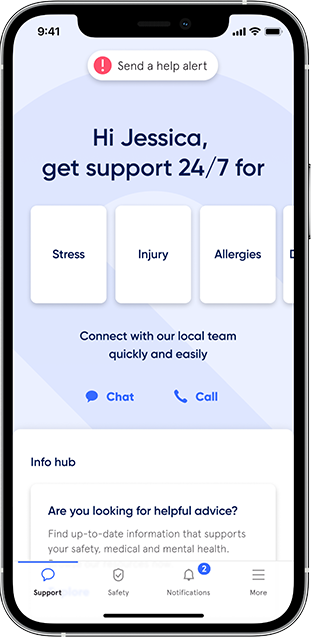 A 24/7 multilingual safety and wellbeing service, provided to you free by KBS. You can use the Sonder app to connect with the Sonder Support Team for any issues such as safety, health issues, medical needs, mental health issues, worries or concerns. Anything that's important to you, is important to Sonder.
The Sonder team consists of a network of professionals including Registered Nurses, Emergency response specialists, Mental health first aiders and Psychologists.
HOW KBS STUDENTS CAN USE SONDER
Situation 1:
Ash was first on the scene of a car crash where someone was critically injured . If Ash had Sonder:
Ash presses 'send a help alert', and is speaking with a registered nurse within minutes
Sonder calls 000
Sonder responder is sent, arrives within 20mins
Nurse talks Ash through CPR and first aid until ambulance arrives
Sonder responder arrives, helps Ash provide a statement to the police on scene
Sonder Responder arranges for Ash to get home safely once the tow truck arrives
Sonder checks back in the following days to ensure Ash was mentally and physically well
Situation 2:
Sammy has a parent overseas who has cancer If Sammy had Sonder:
Up late at night, with no one to talk to, Sammy reaches out to Sonder via chat.
They share what's happening with their mother in Cantonese, and over time, open up about how they're feeling: stressed, anxious and unable to sleep
Sonder listens, responds in their preferred language and encourages Sammy to book an appointment with their GP
Sonder gives them a step by step approach to getting a mental health referral
In the coming weeks, Sonder can provide psychological support directly
Sonder contacts Sammy following their GP appointment and ensures they are on the right track and have someone to talk to. Sonder can help people get the support and care they need early, before issues escalate into crisis.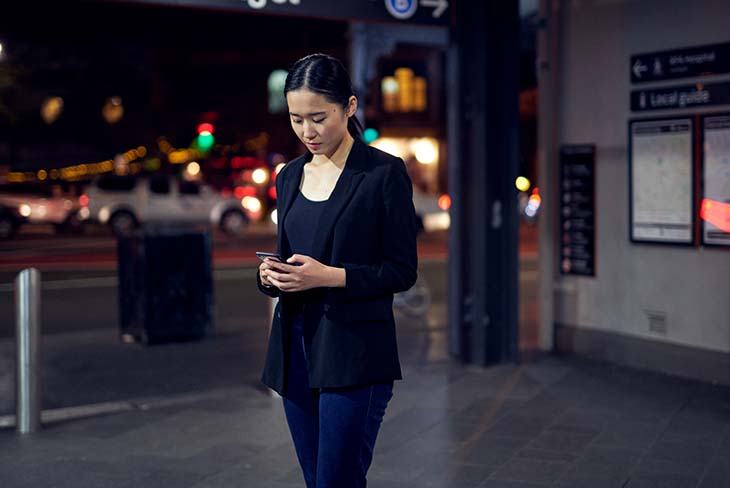 HOW DO I USE IT?
You can connect with the Sonder Support Team via phone call, live chat or other features and can speak to the Sonder team in your preferred language.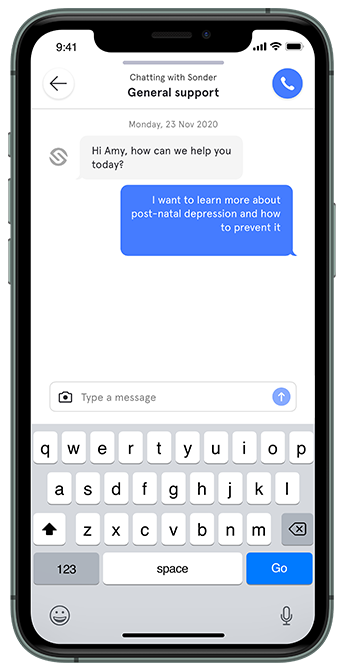 1. Chat instantly and confidentially
Connect with the Sonder team instantly and in real-time. Select a relevant topic, type freely and everything you speak about will be confidential. You'll be connected with the Sonder Support team and they'll be able to help you with your concerns.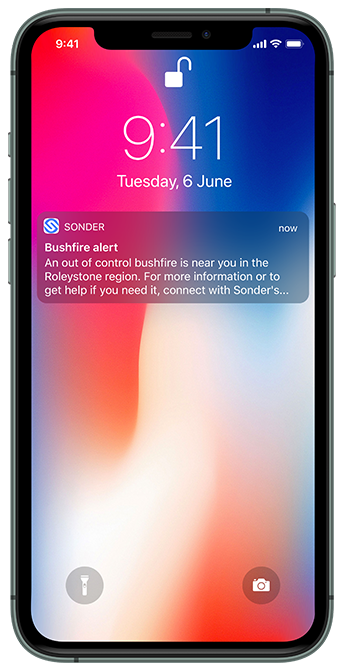 2. App notifications
Relevant, timely notifications about things happening around you. Reduce stress by staying informed about scams, weather, events, COVID-19 or travel restrictions.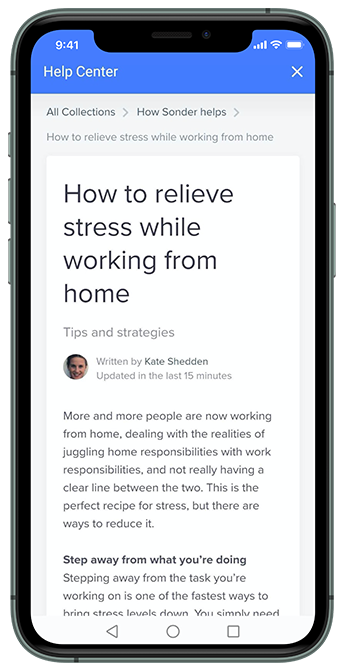 3. Wellbeing library
Browse helpful articles, videos, and advice to support you on your wellbeing journey.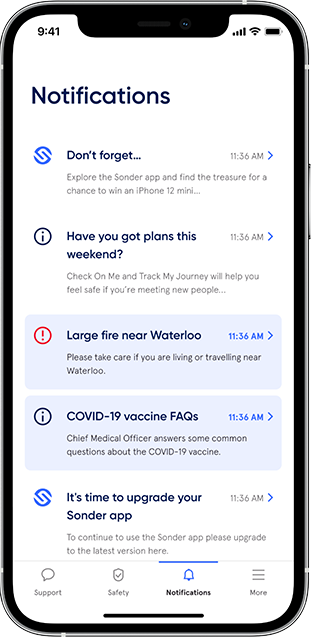 Safety Notifications
Helping avoid unsafe hotspots. We scan the environment for anything that may impact your safety. If you're near an unsafe location, we'll notify you immediately, and follow up to ensure you are safe.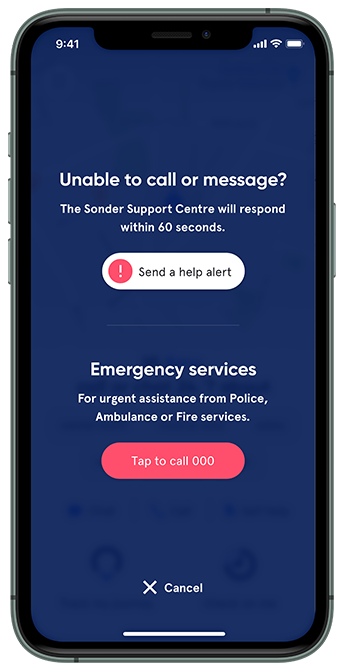 Help Alerts
Immediate support. If you need urgent help, simply tap "send a help alert" to get connected instantly to our team, who are always here to help.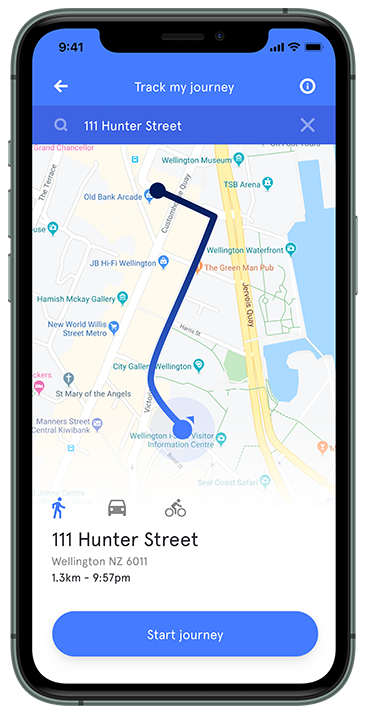 Track my Journey
Ever felt unsafe leaving campus at night? Do you worry about visiting a place for the first time? Sonder's Track my Journey feature can help you stay safe and comfortable during your trip. Enter your destination and mode of travel and the Sonder Support Centre will monitor you every step of the way until you have safely reached your destination.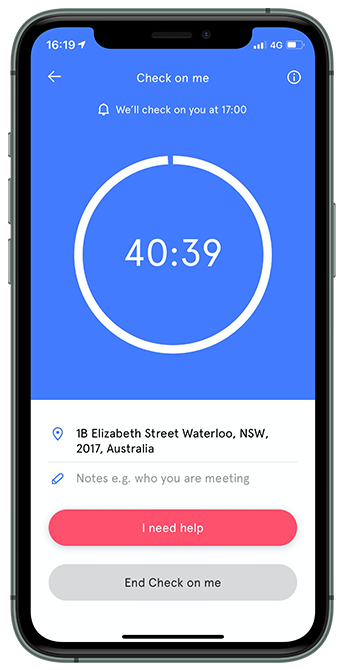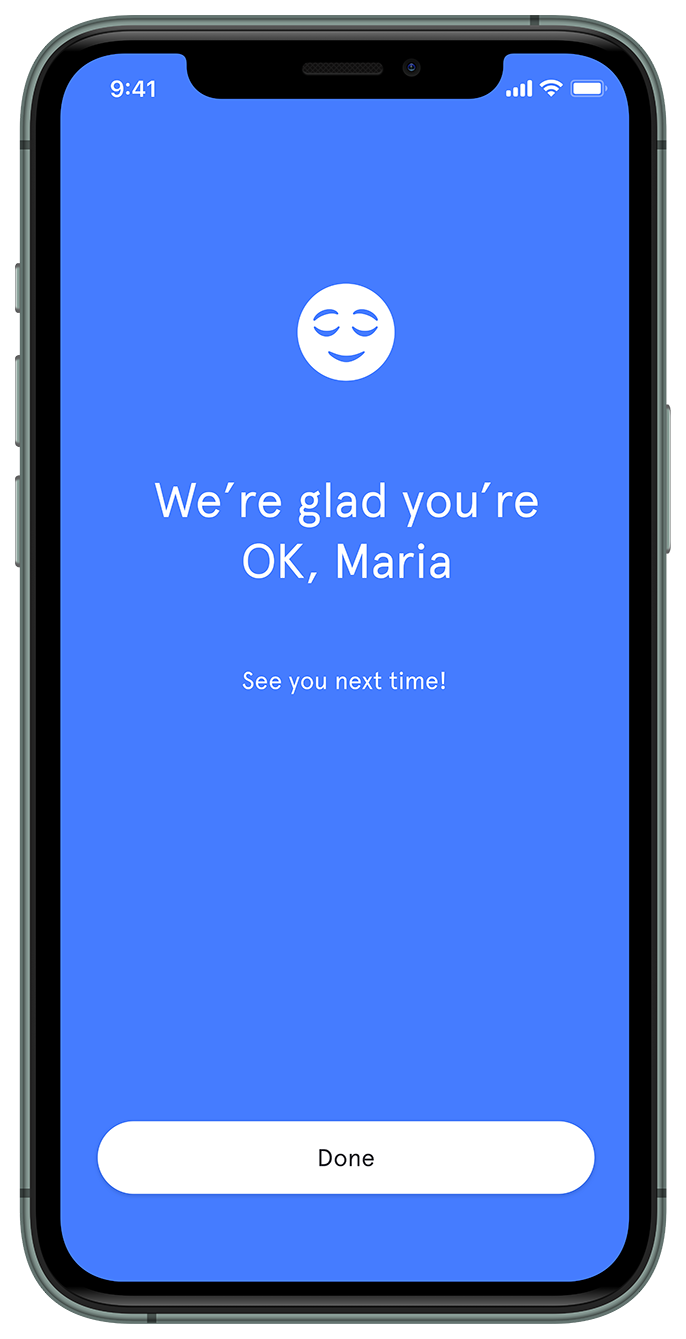 Check on Me
Going for a run at night? Going on a date with someone you have never met? Buying something off Facebook marketplace from someone you have never met? Most of the time there is nothing to worry about, but Sonder's 'Check on Me' feature gives you confidence in these moments. Use the app to set a time you'd like Sonder to touch base with you and ensure you're safe at all times.
THIS IS AWESOME! HOW DO I GET IT?
Simple!
1. Download Sonder app
2. Click 'new user'
3. Enter the email address you provided to KBS
4. If prompted use the registration KBS2023
5. Enter your details and you'll be asked to create a password. If you're not sure which email address to use, contact your local Student Services team and they'll be able to help.