My journey to study accounting in Australia
My journey to study accounting in Australia
Featuring Ivan Radinovic / Serbian / Bachelor of Business (Accounting)
My path to studying accounting in Australia might be considered unconventional. Without a formal qualification, I discovered the accounting skills you need to succeed on the job before committing to expanding my knowledge and studying a degree abroad in Australia.
My beginning
---
I was born in Croatia, where I spent almost five years of my life before, sadly, my family had to emigrate to escape the war. We moved to Serbia where I finished high school and started working at the age of 22. As a young man, I have to admit I didn't like going to school, and given the economic situation at the time, there wasn't a great focus on future career development or pursuing further education. Everyone lived day to day. I used to work in bars, restaurants, and as a delivery driver – basically, any odd jobs to earn money for a living.
However, I started to volunteer a lot with youth, which marked a turning point for me. I worked with people suffering from Parkinson's and spinal muscular atrophies, as well as for the not-for-profit organisation Yugoslav Youth Association Against AIDS (Youth of JAZAS). These experiences completely changed my point of view on certain things in life;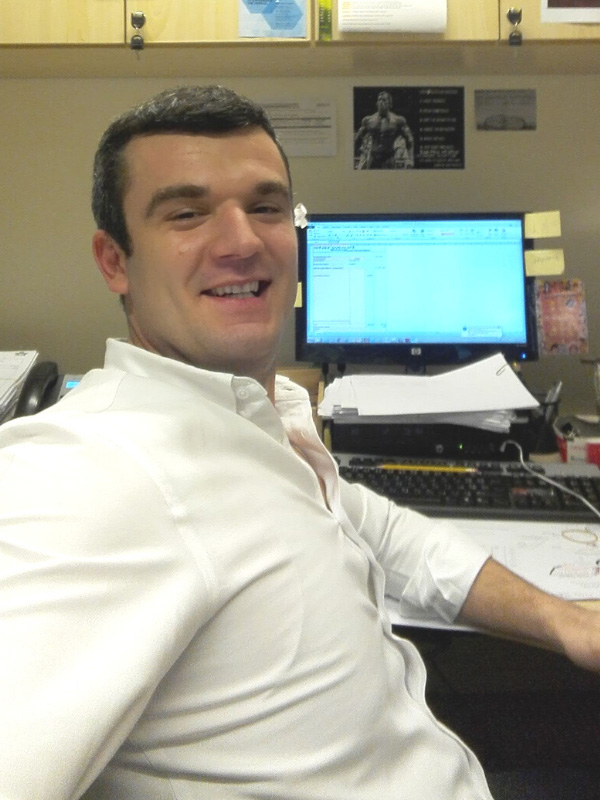 they broke down my ego and motivated me to make the most of life and find direction and passion in life. In 2013 I decided to explore the world and moved to the United Arab Emirates, where I spent seven happy years and had my first experience working in accounting.
An unexpected pathway to accounting
My grandpa used to be a mathematics professor, and I was always good with numbers, plus computers and technology interested me. When I moved to the Middle East, I started out working as a waiter at the St. Regis Saadiyat Island Resort. It was quite a large company in the hospitality space, and they offered internal training opportunities, which meant employees could try working in other departments within the hotel. I was lucky to have the support of my managers and ended up training in food and beverage cost control. This led to further training, after which I was excited to be offered an accounts payable position within the finance team. As soon as I began working in this role, I realised that accounting was something I wanted to pursue as a career.
My experience grew from there; I developed my skills in other accounting positions, including a job as an Income Auditor/Cost Controller at the Four Seasons and a Junior Cost Controller within the electrical manufacturing industry.
However, I knew that to further my career and access leadership and management positions in the future, I needed to take my education to the next level. I thought it was also important to gain a broader understanding of accounting fundamentals and to start networking in the industry.
Studying abroad had long been a dream of mine, and that's what brought me to study accounting in Melbourne, Australia, at Kaplan Business School just before the Covid-19 pandemic hit in March 2020.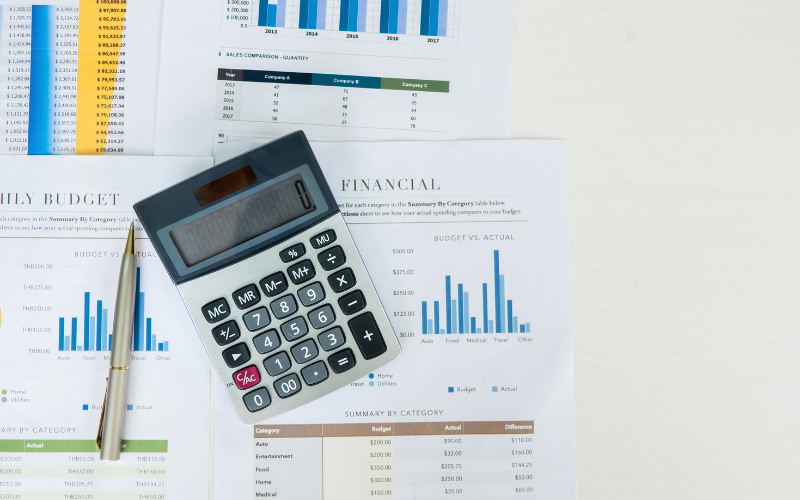 How formal education can help
I started in accounting with basic training and a lot of learning on the job.
After facing my first internal audit at a company I was working for, I knew it was something I wanted to continue to do as my career. Coming over to study accounting in Australia, my goal is to become an auditor and work for a bigger corporation that might allow me to do my job and travel simultaneously. I'm also interested in exploring the growing area of forensic accounting in the future.
I've found that studying accounting as an international student benefits beyond just learning theoretical concepts. It's about developing all the elements that will allow you to build a successful career. This includes being able to:
Gain confidence in the various fundamental aspects of accounting
Improve your English language proficiency
Make friends and new connections
Start building an industry network
Undertake professional work experience
Stay on top of future trends and computer software developments
Gain eligibility for CPA and ACCA accreditation
In the subjects I've taken so far, I've benefitted from how practical the classes are – the lecturers are committed and passionate and constantly refer to real issues, case studies and examples to illustrate the theories they're teaching.
Top accounting skills that have helped me develop my career
I started working in accounting without any previous knowledge and education, rather with a lot of curiosity that turned into a passion. From my point of view, the key skills to becoming an accountant include the following:
Integrity
"Honesty is the first chapter in the book of wisdom". – Thomas Jefferson
I believe integrity is the first guideline in becoming a successful accountant. As an accountant, you are responsible for confidential financial information and following a code of ethics or conduct is critical. If you're transparent when making decisions, providing advice, and completing tasks, employers will be more likely to trust you with higher levels of responsibility.
Mathematical skills and understanding of mathematical operations
Being skilled in mathematical operations may seem old and conventional in an industry increasingly dominated by automation. However, the systems in place aren't perfect and having a foundational knowledge of mathematics will give you confidence in your day-to-day role and help you to better interpret facts and figures.
Emotional intelligence
Accounting often involves balancing various demands and adapting to changing circumstances, which makes emotional regulation a critical skill. Working as an accountant, you might not always get the desired results; mistakes can happen, and you may sometimes feel under pressure working to tight timelines. You need to be able to diffuse tension in a diplomatic and reassuring manner. Being able to be empathic, caring and cooperative when working in a team environment will get you far!
Attention to detail
More so than many other roles, accounting requires you to be detail-orientated when compiling and analysing documents. Taking the time to perform due diligence and working to ensure accuracy will help you to avoid mistakes. This is critical as even small errors in accounting can have significant consequences. Taking detailed notes, limiting possible distractions and staying organised are helpful work practices that can keep you focused.
Leadership skills
Leadership is one of the most sought-after soft skills in many sectors. You need to ask yourself: can you be trusted to do tasks with minimum supervision? Are you able to work as part of a team or even lead a team of accountants? Strong leadership skills increase your chances of securing a job and advancing into management positions once hired.
Efficiency
Accountants must be highly organised to balance client demands, meet various deadlines, and follow proper reporting guidelines. Being hard-working and maintaining effective communication with your colleagues when carrying out your duties can create efficiencies in your role and team and put you in an excellent position to progress in your career.
Think you have the skills to excel in accounting? Find out more about our Bachelor of Business (Accounting) and Master of Accounting at Kaplan Business School.