Becoming a Franchise Manager
Becoming a Franchise Manager
Featuring Kevin Nguyen / Vietnamese / Bachelor of Business (Hospitality and Tourism Management)
By the time he was 28 years old, Kevin had become the successful owner, and franchise manager of four Roll'd stores in Queensland and later became the General Manager for the Bavarian Restaurant chain in Coomera and the Gold Coast.
Kevin shares with us how adapting to a new environment, persistently searching for new business opportunities, and a strong team are the 'secret ingredients' to increasing sales during the challenging time brought by the COVID-19 pandemic. As well as sharing with us the key things he has learned about business management.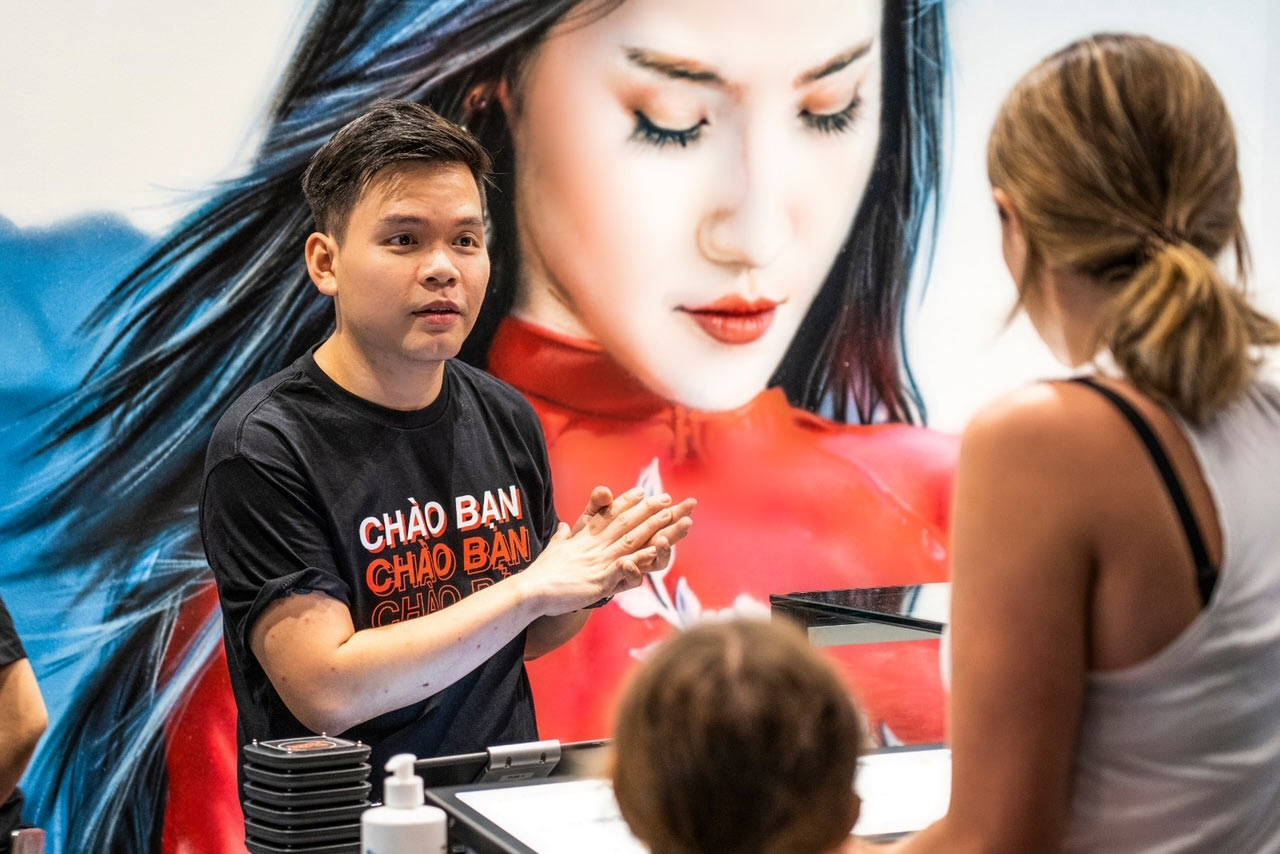 The beginning
My journey started when I started working part-time at Roll'd, a fast-food franchise chain selling Vietnamese food. I liked preparing food and serving customers, as well as working as part of a team. Later, I took more ownership of the store by initiating training and matching the right roles with the right people.
One day, I received a call from the State Manager of Roll'd. He said they were opening new stores they would like me to manage and offered me a promotion to Assistant Manager. The new stores were in Queensland. I was living in Melbourne.
I knew it would be a great career opportunity, so I said 'Yes'.
When I arrived in Brisbane, I searched for a Hospitality degree to study. My friend recommended the Bachelor of Business majoring in Hospitality and Tourism Management at Kaplan Business School, and I enrolled. While studying for my bachelor's degree, I commenced an Academic Internship with KBS, and my managerial work at Roll'd was credited as part of my degree.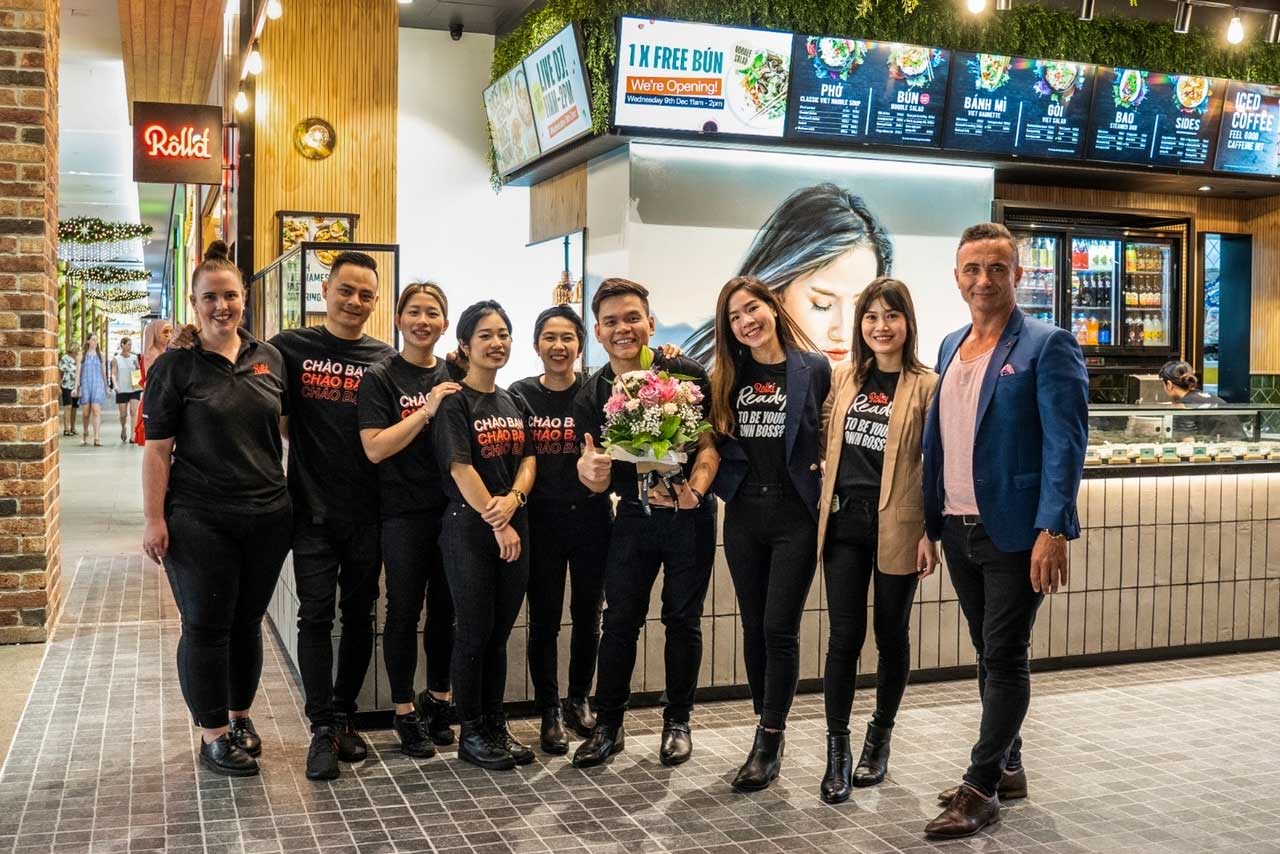 The challenge
One year after I started my bachelor's degree, the COVID-19 pandemic spread throughout the world. Lockdowns and restrictions started. Many businesses struggled and the stores I managed were no exception. All my waking hours went into managing those stores with little time for personal hobbies and rest.
Four of my franchisees contacted me saying they could no longer afford to run their businesses and were willing to sell me their stores.
Most people would say purchasing stores in the middle of a pandemic would not be a wise business decision. But I saw potential in the stores and in the staff. Plus, I calculated that if I broke even in the next six months to a year, I would still achieve a return on investment.
In July 2019, I signed the sale contract, and I became the owner of four Roll'd stores.
In Oct 2019, Queensland went into complete lockdown.
The new business strategies
I decided not to close my stores. Even in a pandemic, people still needed to eat, and they could order food from us online. Our head office registered our stores to be on every delivery service (e.g Uber Eats, Doordash). However, every other food outlet was doing the same thing. The competition was tough.
What could we do differently to increase sales?
Our team implemented two new strategies.
Business Strategy 1
People are always looking for unique food deals, and all the delivery apps charge a delivery fee. We decided to bypass the apps and directly market a 10% discount to local households on any order and free delivery. We printed flyers and conducted letterbox drops to homes within 1 kilometre of each of our stores. The number of orders started to increase.
Business Strategy 2
One day, we received an order from a customer staying at a quarantined hotel. During the pandemic, most of the quarantine rooms were full. When I delivered the food, I spoke with the receptionist, and she was happy to distribute our flyers to all the guests. I also approached other quarantine hotels with our special offer for their guests. Since then, every morning, my team and I have packed and delivered 100 orders to 3 hotels.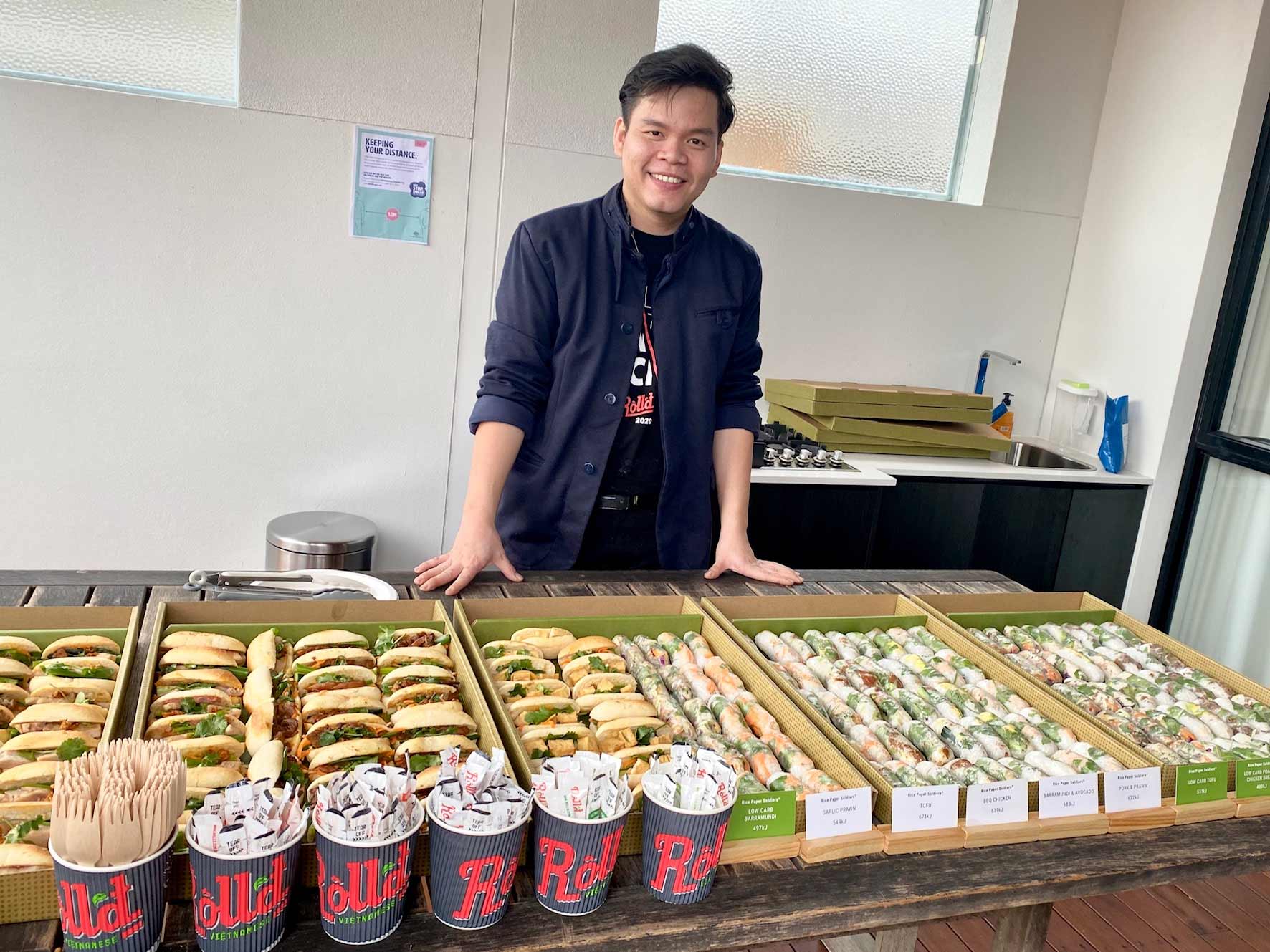 'The two new strategies led to the number of our daily orders increasing by 60% and daily revenue increasing by 45%'
When Queensland started coming out of lockdown and people were starting to eat out, several of my employees wanted to open their own Roll'd franchise stores. I advised and supported them on how to manage their franchise and helped them negotiate a reasonable purchase price with our head office. I have helped people open a new Roll'd store in Queens Plaza and Brisbane CBD.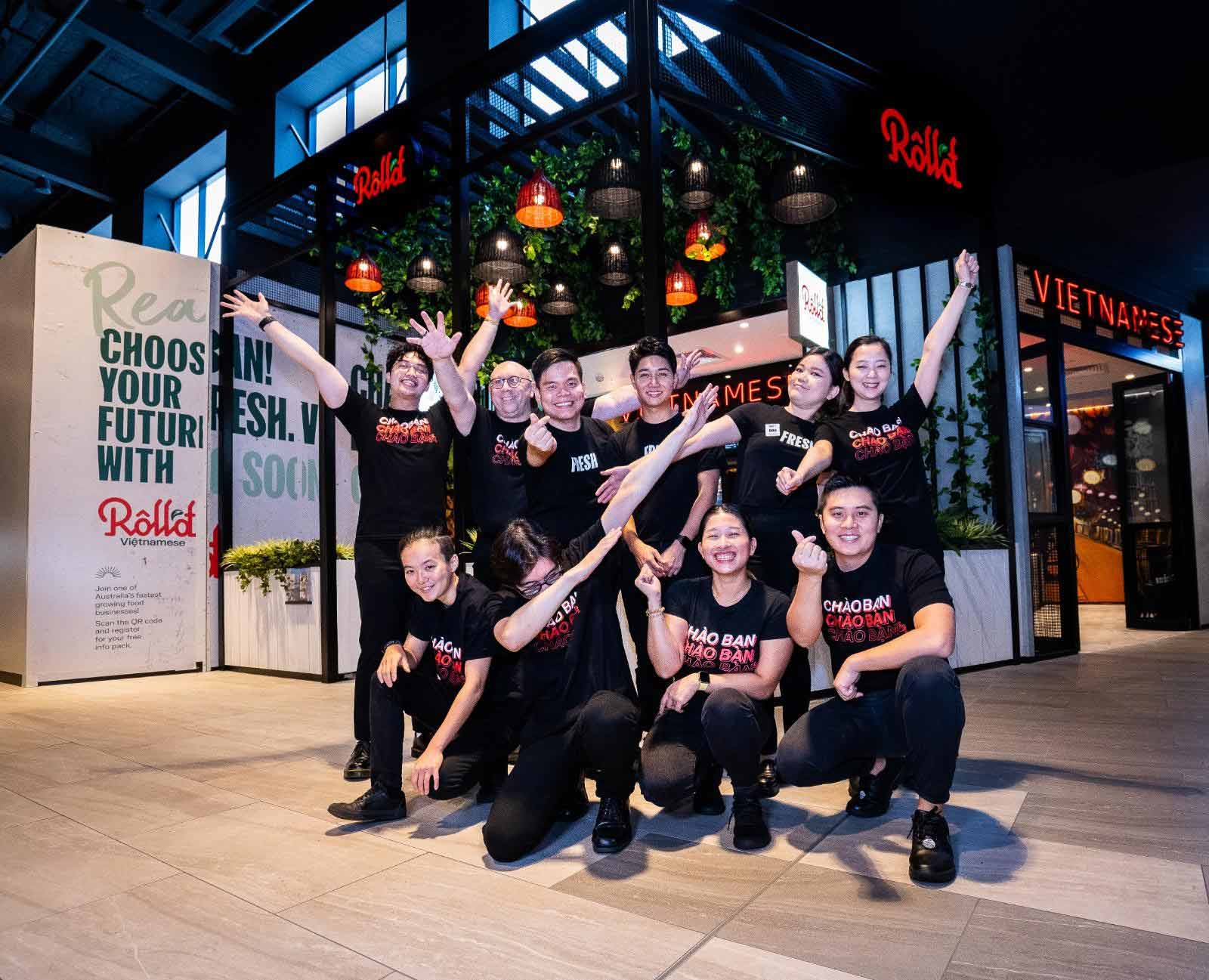 The new job
After managing my Roll'd stores for a few years, I was ready to expand my skill set and find my next challenge such as working for a chain that has a large commercial kitchen.
The Bavarian Restaurant chain was looking for a General Restaurant Manager. I felt I did not have enough work experience, but my KBS lecturer, Juliet, encouraged me to apply. So, I did.
They offered me the job.
I went into a very different working environment. Roll'd is a Vietnamese fast-food chain, where people order and then leave with their food immediately. The Bavarian is a German-based restaurant chain where people sit down and expected good food and customer service for a longer period of time.
I had to learn quickly and adapt to a new working environment and new team. I memorised the Bavarian menu, their culture, and I asked and listened to customers about what they wanted in a dining experience and implemented their suggestions where possible. After one year, I became the Queensland Regional General Restaurant Manager for Bavarian Coomera and Gold Coast.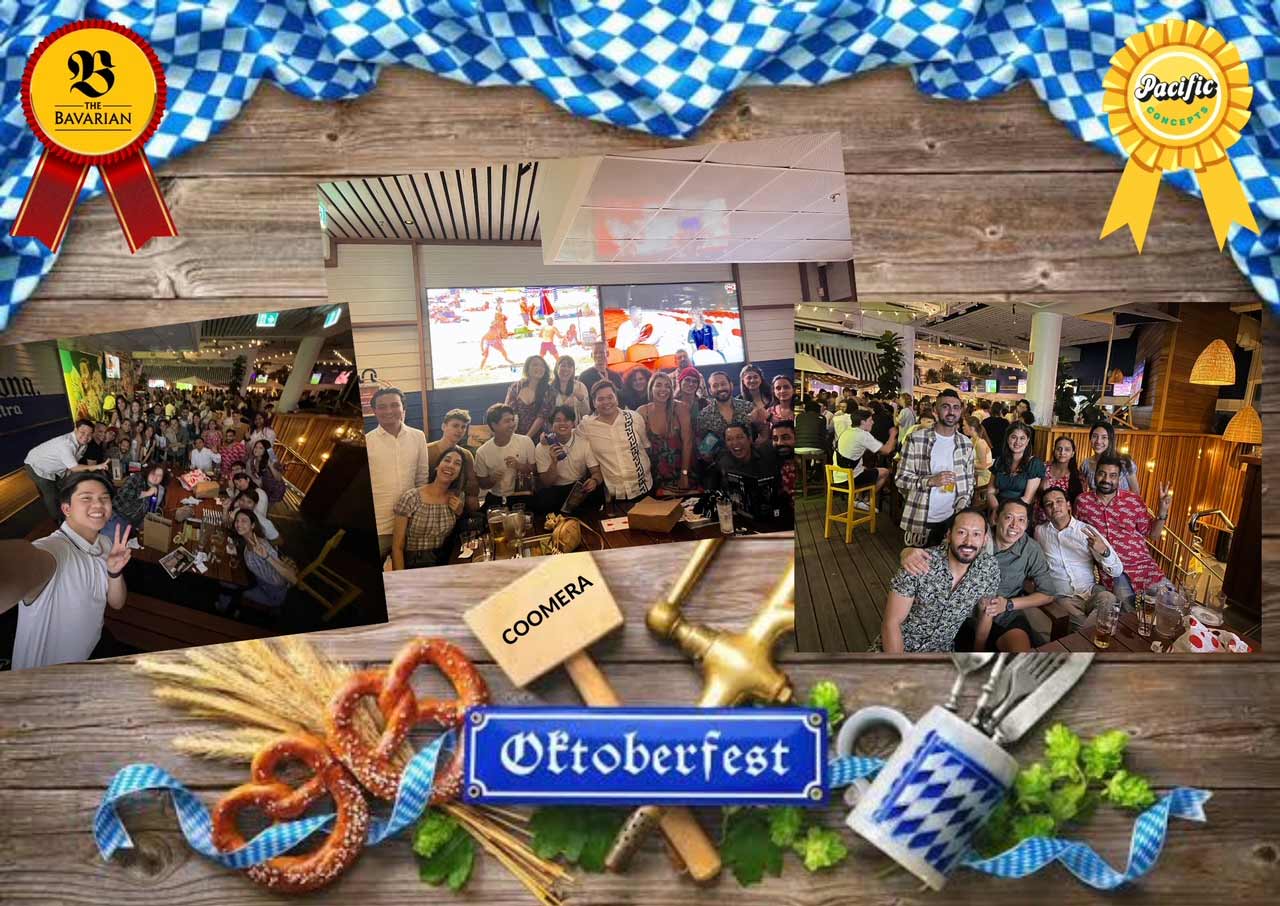 My experience at KBS
My lecturers at KBS have been essential in helping me manage my stores. My teacher, Juliet, was always happy to listen to what was happening in my professional life and gave me encouragement and advice. Another lecturer, Adam, advised me to build up my professional skills early by working while studying to help gain real experience in the industry before I graduate.
My lecturers often share how they apply theory to practical business situations. I needed to learn from industry experts to improve my knowledge and develop my business.
Recently, I was a guest lecturer at KBS' Skills for Workplace Success class to share my experience with fellow KBS students. I want to help students who are looking to work in Hospitality, and so I have become an industry partner with KBS offering internships to students at my franchise stores.
My business advice
Here are the top 6 things I have learned about business management.
1. 'Challenge' and 'competition' are not scary words
Many people view 'challenge' or 'competition' as negative words. However, the challenges and tough competition motivated my team and me to generate new ideas and methods of conducting business. This is one of the key lessons I learned at KBS.
2. Look for gaps
Always look for gaps in the market. There are always business opportunities. Be the innovator of new ideas, not a follower.
3. Adapt and change
The business environment changes all the time, so business operations need to change as well. Adapt to changing environments instead of resisting them.
4. A successful business is supported by skilled people
Invest time to develop and train a strong store team before you open your store. In my case, many businesses sell Vietnamese food, so why should people come to Roll'd? Because we serve quality food with excellent customer service.
5. Learn from others
Always seek advice from industry experts and feedback from your customers to guide your business.
6. Look at the long-term
Profits that take time to make. You need to be patient to build your brand and customer loyalty.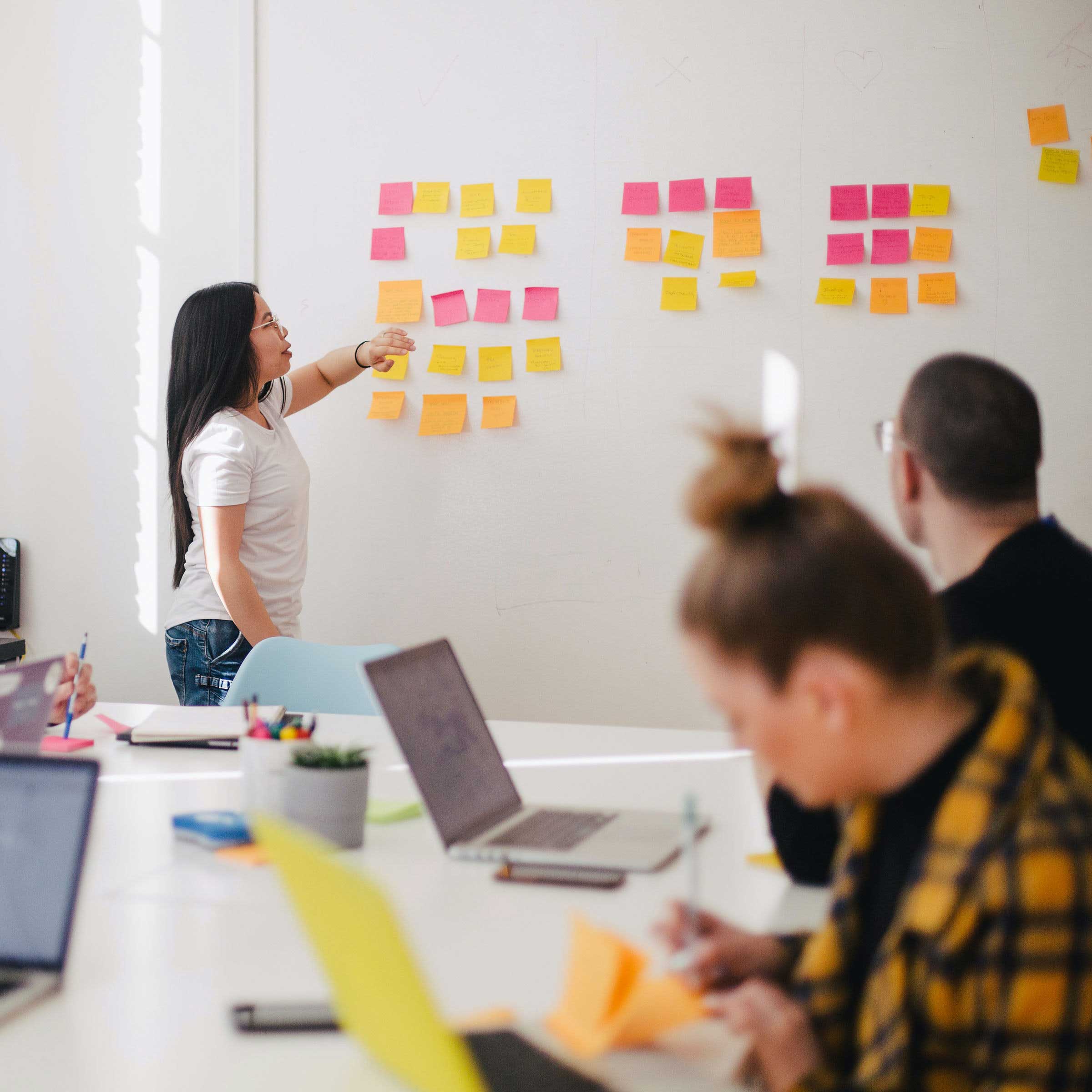 PROJECT MANAGEMENT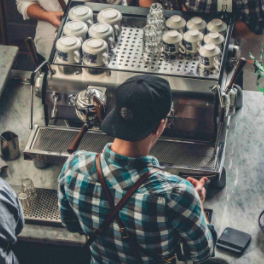 SMALL BUSINESS