4 health careers that don't require a medical degree
Have a passion for pursuing a health career but don't see yourself going to med school?
Looking at job outcomes, you may be surprised to discover that the healthcare and social assistance industry (including various roles such as aged carers, welfare support workers, practice managers and medical technicians) is the largest employing industry in Australia.
According to the Australian Government's National Skills Commission, the health care and social assistance industry is projected to see the largest jobs growth in Australia over the next five years, adding 301,000 jobs between November 2021 and November 2026!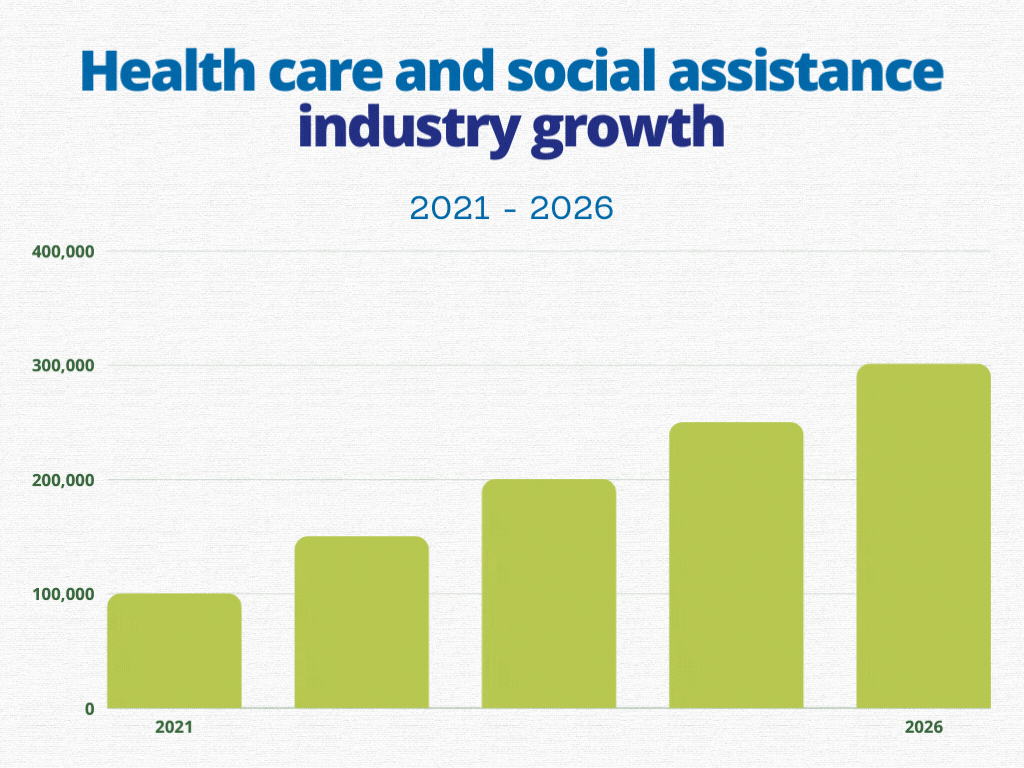 Over the last decade healthcare service delivery has evolved dramatically as a result of changes in population and disease profile, as well as the advancement of medical technology. Then the COVID-19 pandemic hit, driving demand for people with health services management skills more than ever before.
Dr John Powers, Academic Director, Master of Business Administration (Health Services Management)
'The health industry will need qualified managers with higher qualifications who can take on projects, innovate in the health space and embrace emerging technologies in telemedicine and diagnostics'
At Kaplan Business School, our MBA (Health Services Management) is designed to equip you with the strategic management skills to pursue leadership positions across several sectors in this field. You can also check if you might be eligible for a 30% Frontline Healthcare Leadership Scholarship for this degree.
It combines key business skills that an MBA is known for, including leadership, emotional intelligence and operational management, with an additional focus on the Australian health system through subjects such as Comprehensive Healthcare Strategies and Healthcare Management.
Although some students may come from a nursing or medical clinical background, it's not essential to qualify for this degree or to pursue a career in this field.
Key responsibilities in health services mangement
organisational governance
performance management
change management
policy analysis
health workforce planning
quality and safety in health care

Here are just four careers open to you as a graduate in health services management:
1. Nursing manager
A nursing manager is responsible for leading, directing and coordinating the nursing and multidisciplinary care team at the ward/unit level.
Working in this role you'll be in charge of ensuring safe and efficient practice and maintaining standards of care through ongoing quality improvement and staff development initiatives.
Several duties will fall under your job description:
Administration – this includes responsibility for screening, interviewing, and selecting nursing staff. You may also be involved with medical records and regulatory requirements.
Planning and budgeting – you'll review and manage finances for your department, including salary and supplies.
Staff management – you'll be responsible for leading and supervising staff, which will involve liaising with registered nurses, certified nursing assistants, medical clerks, and aides. You'll also collaborate with other departments to promote the best patient outcomes.
2. Health services manager
A health services manager has the organisational, legal, and financial knowledge that helps clinicians and other healthcare practitioners to do their jobs efficiently and within the guidelines of healthcare policy and law.
A practice manager can work in a hospital setting or within various other health-related organisations/practices such as dental, pathology, pharmaceuticals, group medical practices or aged care.
For example, a health services manager role for an outpatient oncology treatment centre would see you become responsible for the overall coordination of clinicians, support staff, diagnostics, pathology, and more.
Most medical practitioners with strong clinical skills will rely on health service practice managers with management skills for day-to-day operations, managing budgets, human resources, workplace health and safety and coordinating administrative functions.
Key skills of a health services manager
Problem-solving
Organisational initiative
Leadership
Communication
Teamwork
Case management
Relationship building
Technical skills in healthcare technology
3. Quality and clinical governance manager
A manager in quality and clinical governance is responsible for developing and maintaining systems and processes to monitor clinical standards, governance and improve practices.
You may find yourself working across various industries in health-related fields including hospitals, aged care, community organisations and government health organisations.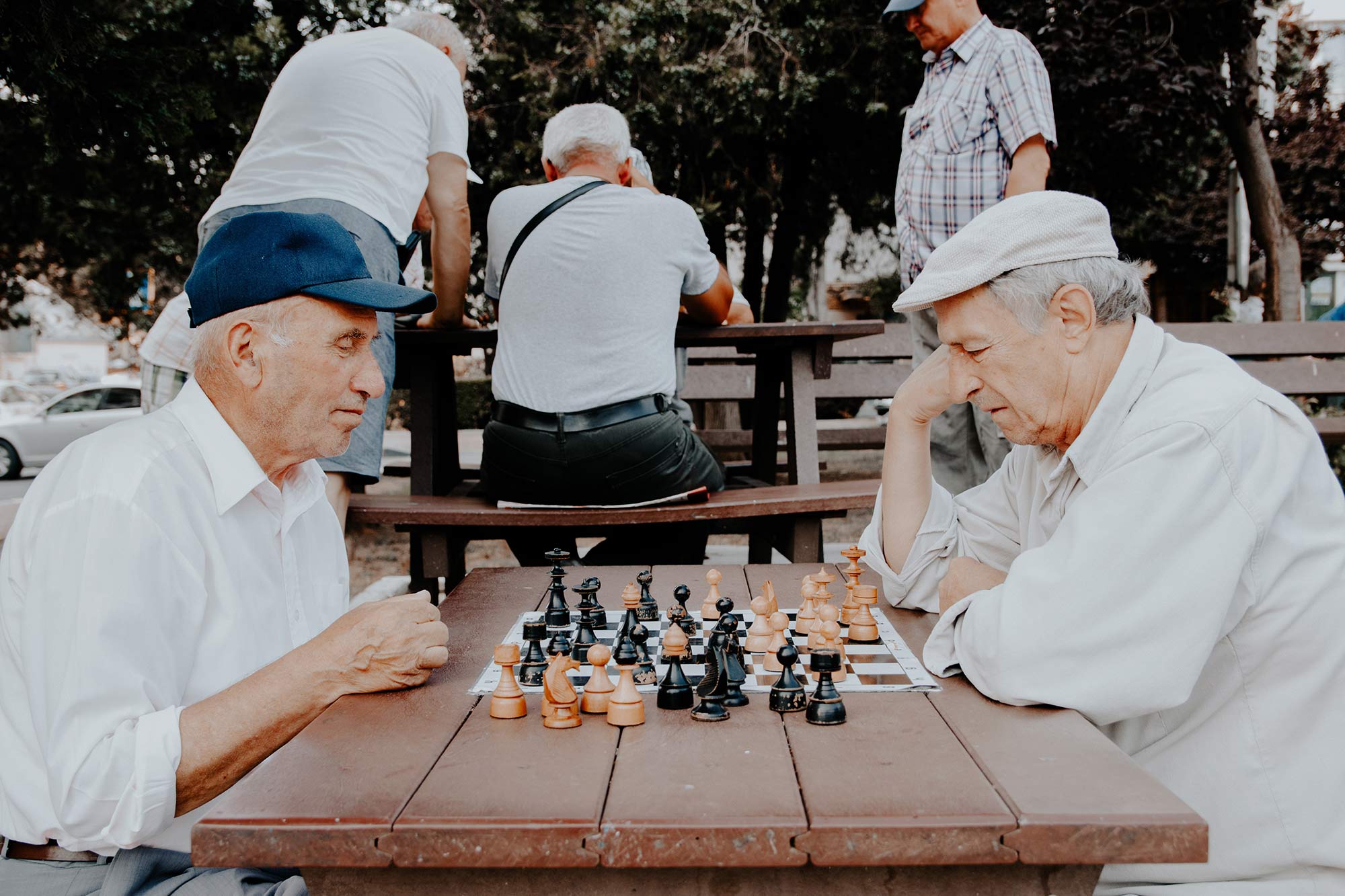 Critical to this role is:
liaising with various internal and external stakeholders to achieve the best care and services to customers/patients.
leading, researching, developing, and reviewing all appropriate clinical policy areas, and communicating these to managers and practitioners.
managing incident and complaints processes.
supporting service improvement and risk management for the whole facility/practice/organisation.
4. Health program management officer
After graduating from this degree, you might choose not to work within a clinical service setting. Instead, you may be more interested in the area of preventative health management and health communication and promotion.
This type of role will require a comprehensive understanding of how health systems work and management skills around how-to resource, plan and budget health programs.
You'll need technical skills and knowledge around the social determinants of health and other health promotion models, and the ability to coordinate health promotion programs and develop communication strategies to raise public awareness of specific health issues.
With further education you could choose to specialise in areas such as asthma, childbirth or diabetes education.