Top 9 job interview tips for success
Looking for job interview tips to help you land your dream role?
Lots of factors come into play when it comes to performing well in an interview – your level of preparation, how you communicate in a high-pressure environment, and the way you present your skills and experience.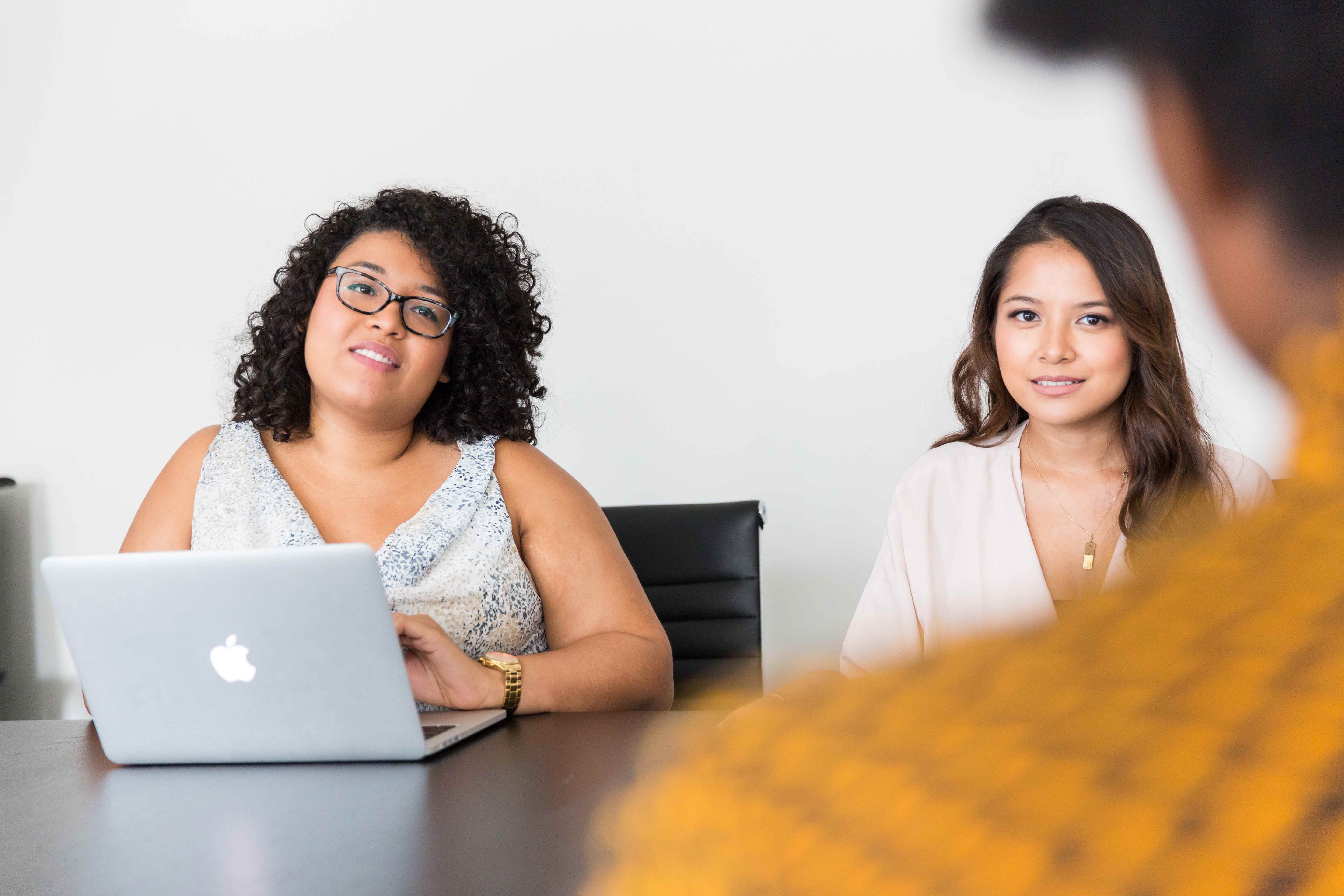 Our Careers Central team at KBS are experts at helping students ace that all-important conversation.
Here are their top 9 job interview tips:
1. Research the company and position
You want to walk into a job interview feeling prepared – that means doing your research!
Make time to navigate through the company's website, online news presence and social media pages to:
familiarise yourself with their products, services and industry trends
understand their visions, mission statement and values
be aware of their national and international presence
learn how the organisation is structured
check out other connections on LinkedIn who have the same job title.
It's also important that you carefully read the job advertisement, position description and key selection criteria for the role you are applying for. Highlight any key terms and make sure you're weaving these into the conversation.
In our podcast, National Careers Advisor, Kasia Wojtaszek, shares her top tips and advice to help you ace your next interview.
2. Don't just tell your interviewer you're organised, show them
The last thing you want to do is ruin your chances by being unprepared. Research the interview venue and plan your route.
Being punctual is critical – aim to arrive 20 minutes before your interview and introduce yourself to reception 5-10 minutes prior to your meeting time. In between, you can wait in your car or grab a coffee, but the buffer allows for unexpected traffic or delays on your way in.
It's useful to use a portfolio for your paperwork. This might include 2-3 copies of your resume, the position description, a list of prepared questions, letters of recommendation (if relevant), certificates of attainment (qualifications) and a paper and pen for note-taking.
3. Dress professionally
It's important you dress professionally or appropriately for the role you are applying for.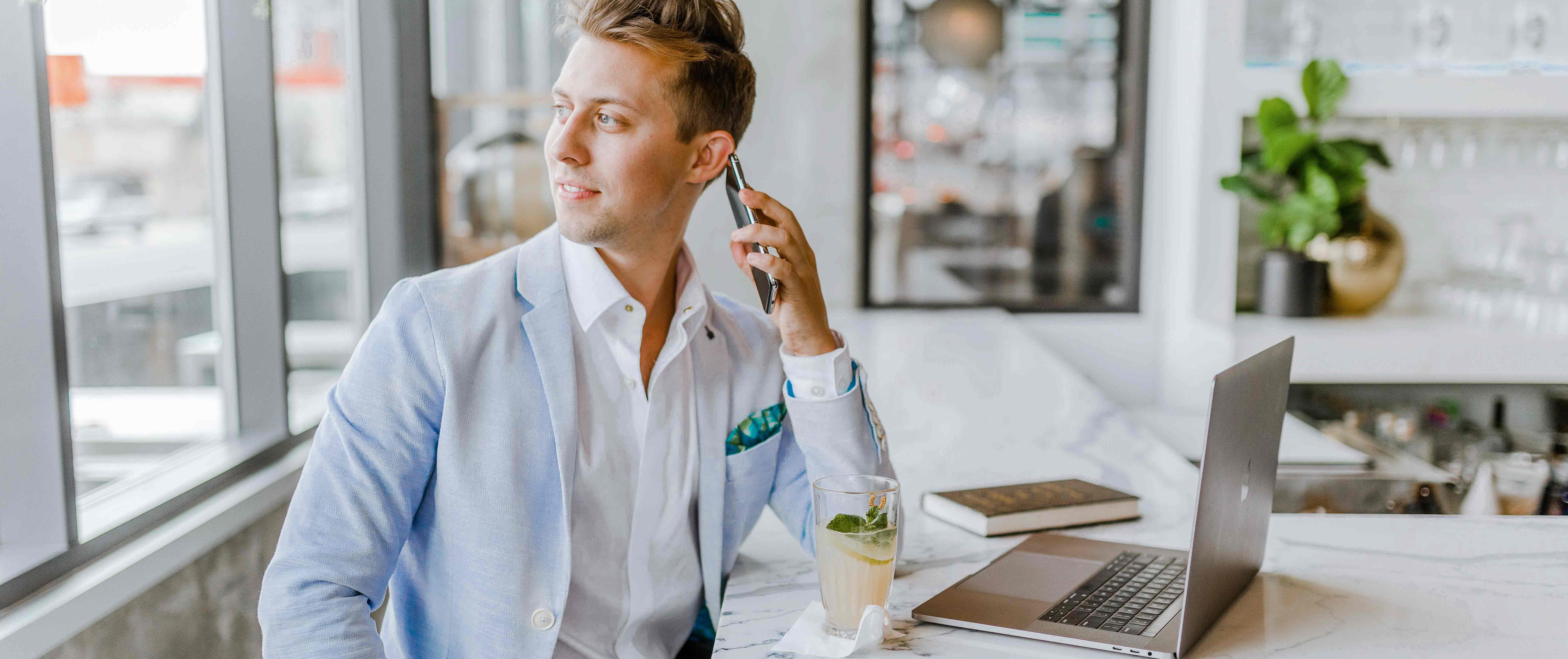 It is important to present yourself in a neat and orderly way, regardless of the type of job you are applying for. It's fine to display a little personality, but showy wardrobe selections, such as ties with characters or vivid patterns, should be avoided. This section of the guide discusses acceptable interview dress for men and women in four different sorts of work contexts.
If you're unsure of what to wear, it's always better to overdress than underdress for the interview.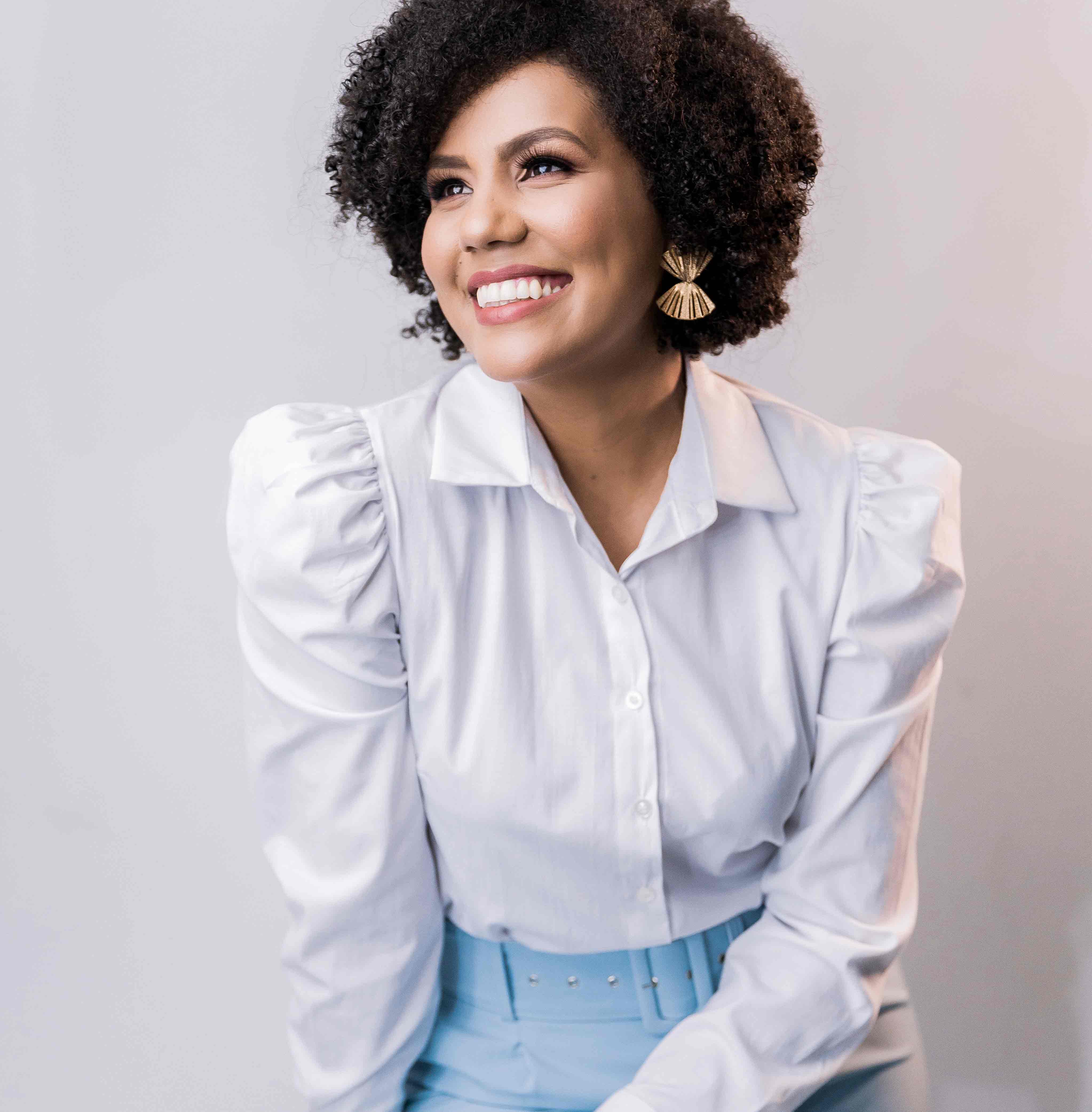 If you're applying for a job in IT or in an atmosphere with a more relaxed dress code, business casual may be appropriate. The goal is to appear professional without being overbearing.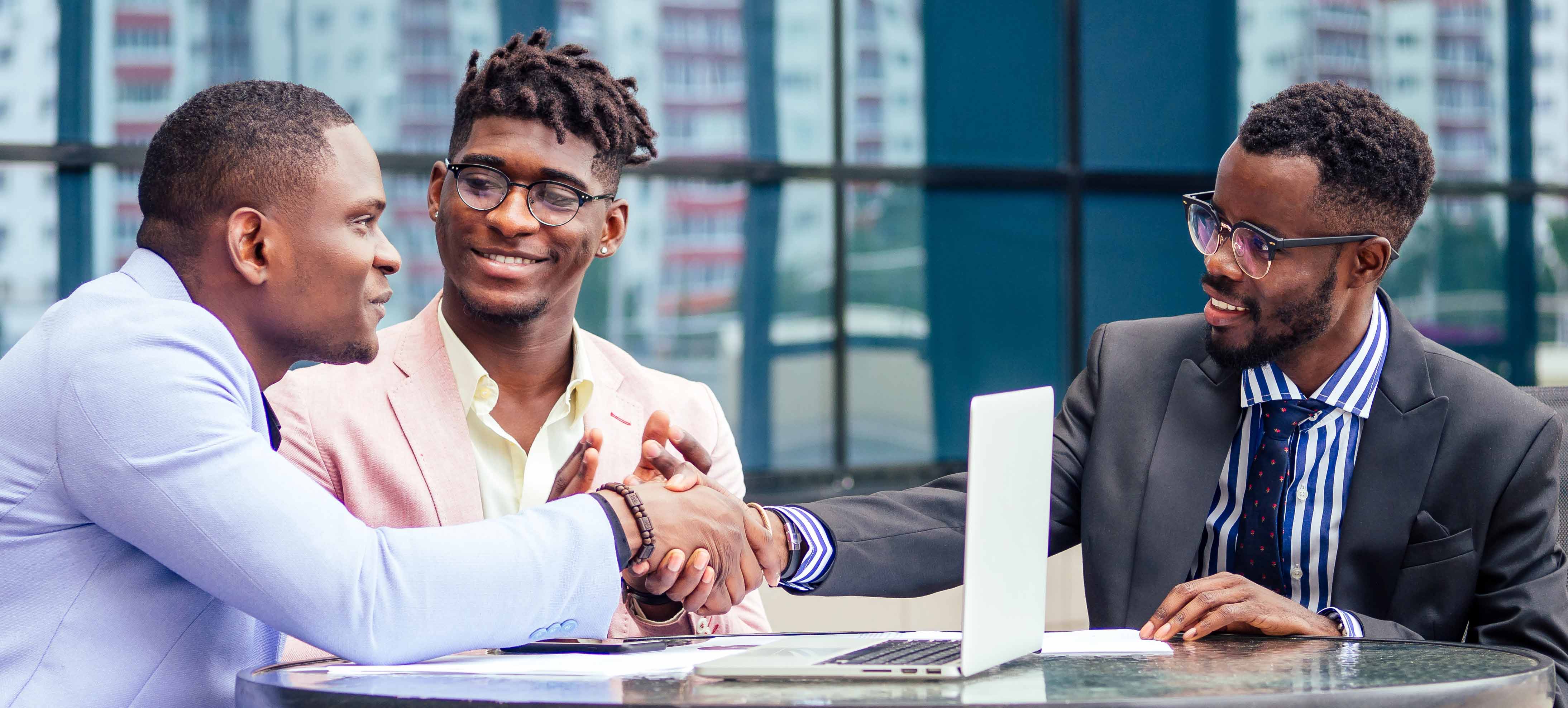 Whether you're a male or female, the traditional interview dress requirement is business formal. It is necessary to dress a little more formal than the company norm while interviewing for a job with a company that needs business formal. If the firm you're interviewing with prefers business formal attire, follow these rules to look your best.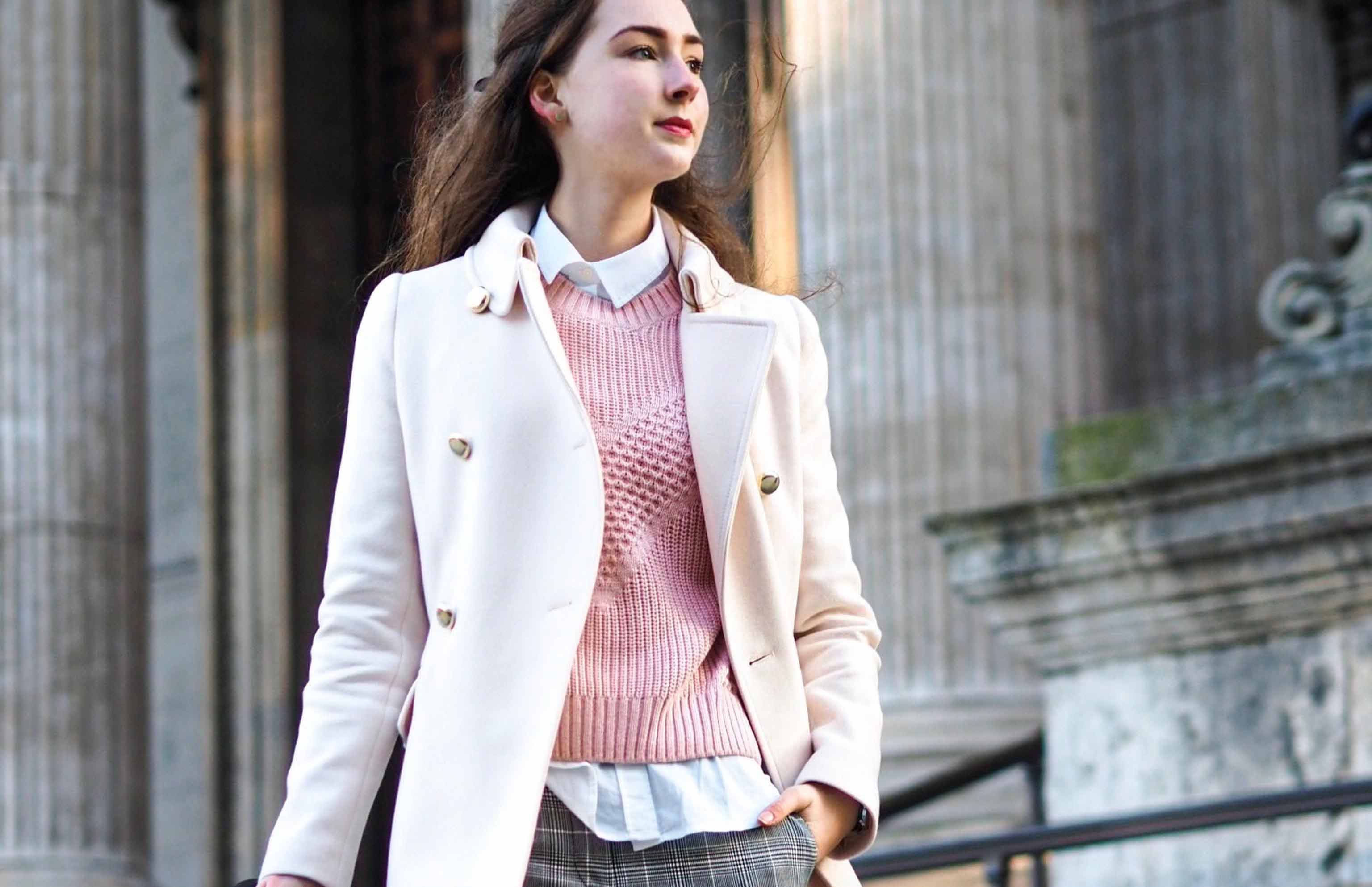 Your hair should be neatly styled or tied back.
Make sure all tattoos and body piercings are covered.
A shift dress is another good choice and when paired with a smart jacket.
When dressing business casual, you can add some personal styling with accessories.
4. Role-play your interview
Don't shy away from practising your interview responses.
Start out by researching and compiling a list of typical interview questions you might be asked. Prepare your self-introduction – you need to be able to talk comfortably about your resume, strengths, and accomplishments in a straightforward and clear way. Try to also think of relevant examples for behavioural and situational interview questions.
Make sure your answers are well-thought-out and include examples. Practise saying the words aloud, in front of a mirror or (ideally) with a family member or friend.
If you're a KBS student, make sure to book a free mock interview with your KBS Careers Advisor, who will give you valuable feedback on your interview performance.
5. Make a good impression
Making a good overall impression has everything to do with your attitude and how you engage during the interview.
A few tips here:
Be friendly, smile and make lots of eye contact.
Sit upright and pay attention to your face and hand gestures.
Be engaged and ask questions.
Find a balance between talking and listening. Be an active listener throughout the interview.
Let your personality shine; being professional doesn't have to mean being boring or uptight. 'Professional yet relaxed' is a good vibe to aim for.
Remain calm and take time to think about your answers if you need it.
Always conduct yourself as if you are determined to get the job and add value to the organisation and role.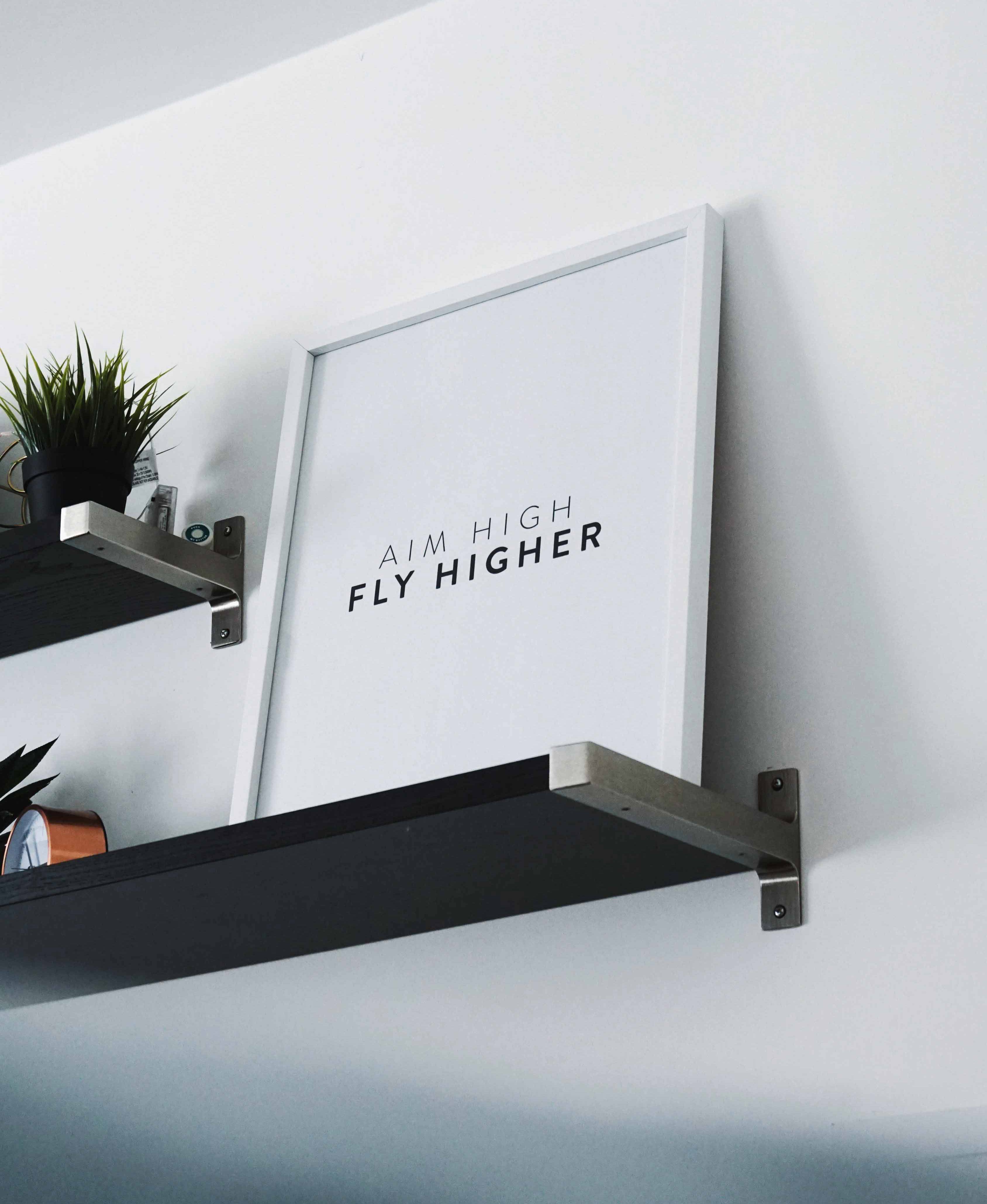 6. Prepare for open-ended questions
Unlike behavioural or situational questions that are focused and ask you to call on examples or specific accomplishments, the common opener 'Tell me about yourself?,' seems easier to answer. It's open-ended, and all about you – a topic you're an expert in!
However, once you start responding you may find yourself rambling or losing your train of thought. Trying to squeeze your career history, goals, and ambitions, into a short response is not as simple as you may think.
The key is to have a structure that will help you answer clearly. This could look like:
Background – talk briefly about your education and provide a quick summary of your major career transitions.
Present – talk about the scope of your current role.
Future – be clear about why you're applying for this position.
You might also want to prepare for similar open-ended questions such as:
What interests you about the role?
Why do you want to work here?
What are your biggest strengths/weaknesses?
Why should we hire you?
7. Use the STAR method for behavioural and situational questions
To decide on your suitability for a particular role, many employers prepare behavioural interview questions, asking you about how you have handled a specific work situation in the past.
Or they may ask you a situational question that speaks to how you would deal with a particular issue in the future – the interviewer may invent a potential scenario that you are then asked to respond to. The idea is that it gives insight into how you think and approach problem-solving.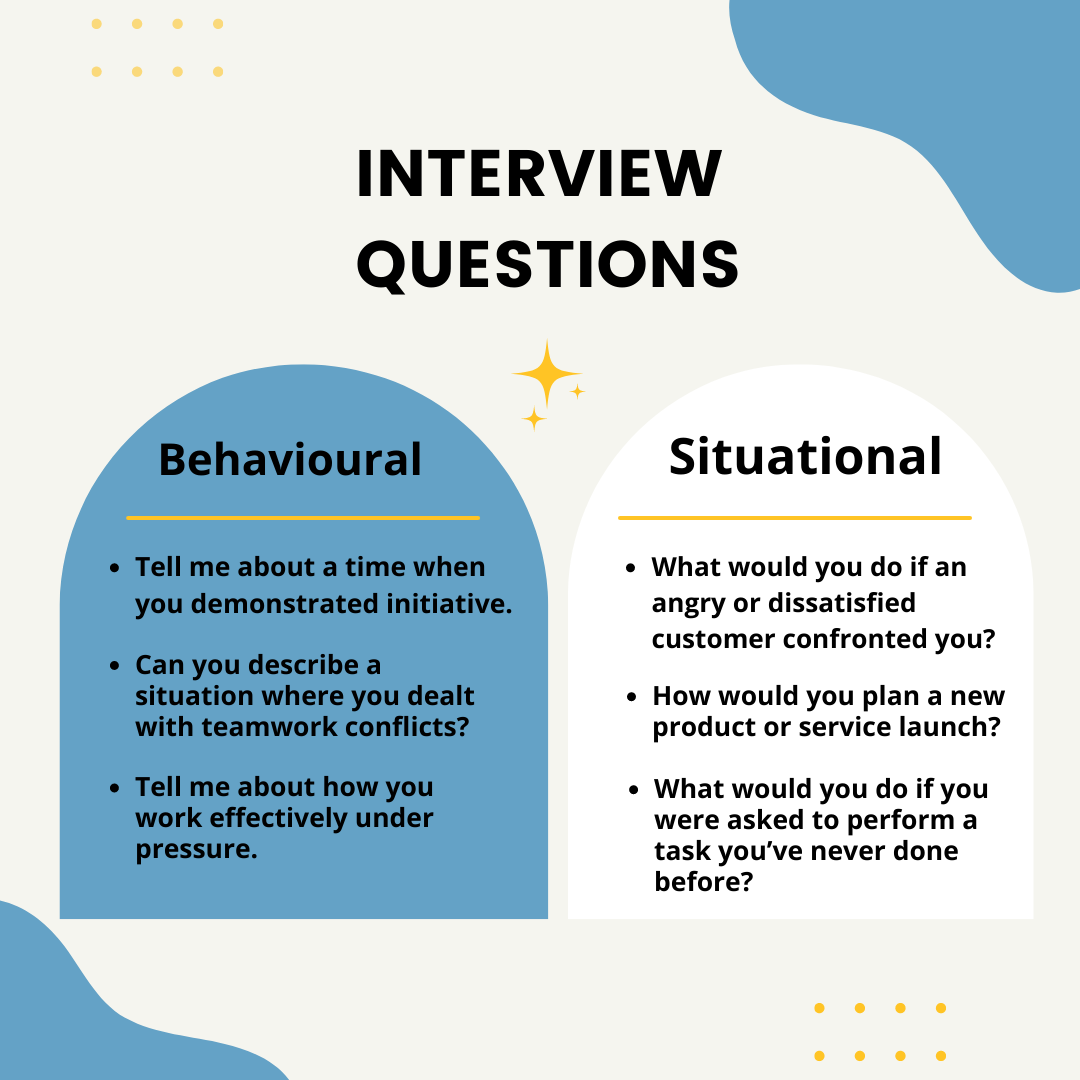 Firstly, it's important to think about why the question is being asked. What information is the interviewer after? What key skills or capabilities are they trying to get at? Once you know, you can tailor your response.
In preparation, you should thoroughly research the position to try to anticipate questions, and review past experiences that reflect positively on your behaviour and highlight your achievements.
A key job interview tip is to apply the STAR Method when shaping your responses:
An example:
Question: Please give an example of how you handled performing a task you've never done before.
Response: In my last role as a marketing coordinator, my manager asked me to build and launch a digital ad campaign which was something I'd never led before (S, T). I spoke to my manager about this and communicated I was eager to take this next step but asked to set up checkpoints for the project to check in with more experienced team members. This allowed me to gain expert advice and feedback at critical planning moments while retaining the hands-on role of project leader (A). The campaign was highly successful and allowed me to gain considerable experience in digital advertising. Moving forward, I was able to then lead these types of projects with less guidance (R).
8. Ask your own questions
You don't want to appear unprepared when the interviewer asks if you have any questions.
Asking your own questions shows that you have done your research and have a genuine interest in the role. Some questions might naturally be answered during the interview, but you may have a few more at the end of the session.
Examples:
What does a typical day look like for a person in this position?
What metrics or goals will my performance be evaluated against?
What professional development opportunities do you offer employees?
Who would I report to and what other divisions of the business would I regularly interact with?
9. Follow up after the interview
The interview process doesn't end when your meeting does. Take the initiative to send a thank you email within 24 hours of your interview. There are many thank you template emails online you can look at for inspiration.
The ideal follow-up email should:
address the interviewer by name
contain the name of the position in the subject line
be written with a positive tone
use professional language with no spelling/punctuation errors
reaffirm your interest in the position and that you look forward to hearing from them.
Looking for more expert advice? At KBS, we consider career development a critical part of your business education. Our Careers Central service offers our students one-on-one consultations and mock interviews to help them maximise their potential. To learn more, you can contact the team at: careerscentral@kbs.edu.au.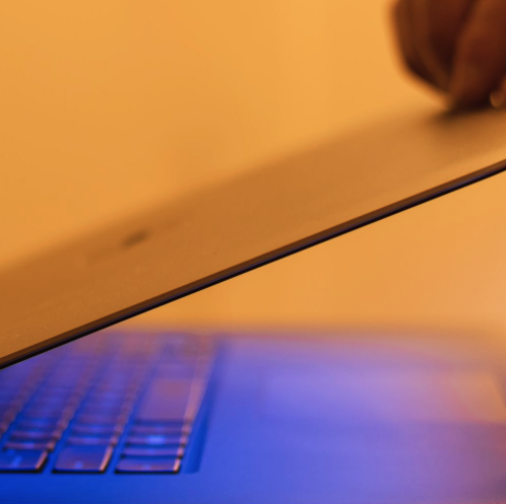 COVER LETTER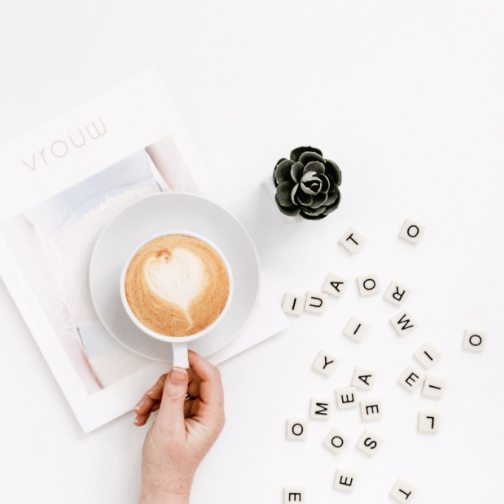 RESUME TEMPLATE