The 12 powerful lessons of kindness
The 12 powerful lessons of kindness
Kaplan and The Kindness Factory launch Australia's first Kindness Curriculum
Kindness may appear to be the simple concept of 'being nice', but its power and impact are far-reaching.
It's a mindset and life skill that has been scientifically proven to generate a number of physical and emotional benefits which support people to be happy, confident and well-rounded individuals.
When nurtured in workplaces, kindness can create a positive working culture.
When valued by organisations, it can impact the extent to which ethics play a role in decision-making.
That is why Kaplan is so proud to have partnered with The Kindness Factory (and founder Kath Koschel) to launch the Kindness Curriculum – the first of its kind in Australia.
The partnership brings together the expertise of Kaplan ANZ's academic and learning experts to design a Kindness Curriculum for students at school from Kindergarten until Year 12.
So, how do we actually go about teaching kindness? And what would those lessons look like?
The power of teaching kindness
Kindness is based on a number of values that can be encouraged and instilled from a young age.
The content and activities of the Kindness Curriculum have been aligned with the Australian Curriculum and focus on delivering engaging in-class learning experiences. There's also a diverse range of online resources available to teachers and parents.
The curriculum is based on the 12 evidence-based attributes of kindness: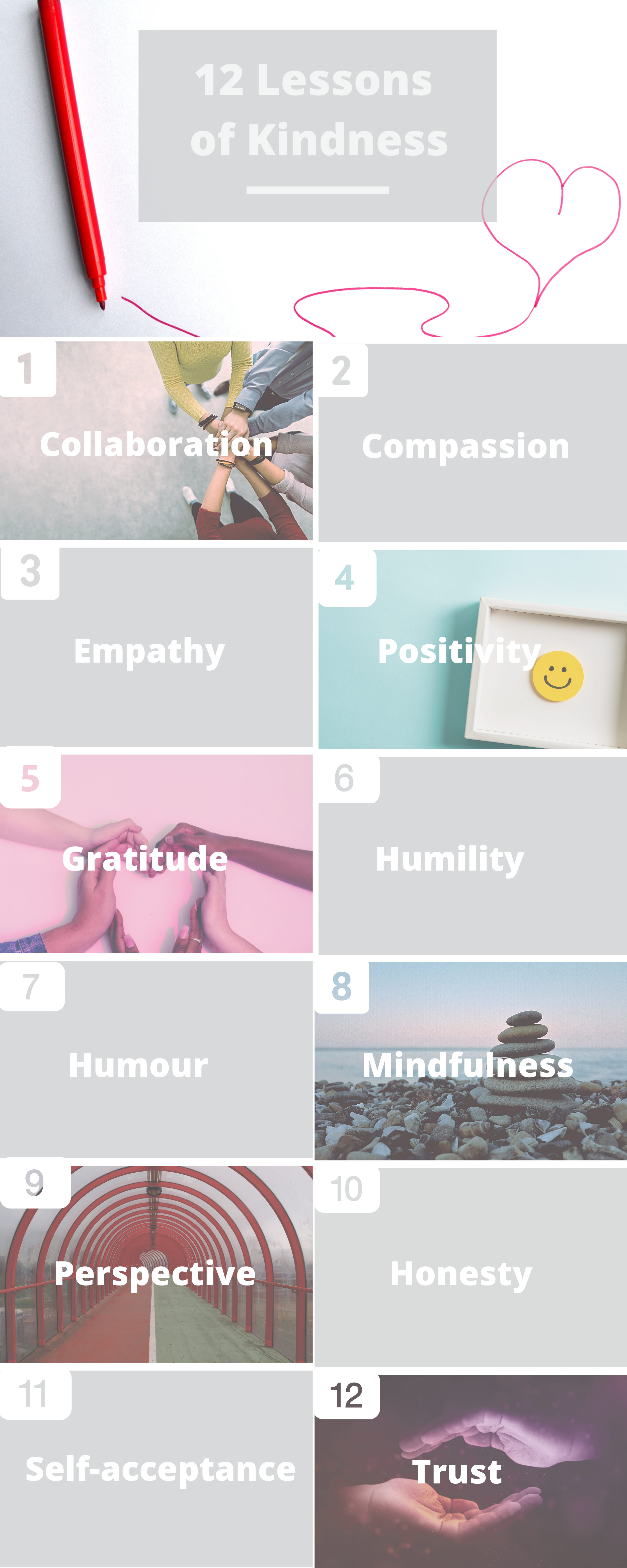 The power of kindness in action
The 12 lessons of kindness that make up the Kindness Curriculum break down a seemingly simple concept into a series of attributes that can translate to happiness and success in study, work and life.
It starts in schools in order to help nurture a lifelong appreciation of the importance of kindness.
Dr James Adonopoulos, Academic Dean, Kaplan Business School and Kaplan Professional
'At Kaplan Australia, we believe business schools have a responsibility to cultivate graduates who aren't just skilled business people but who are decent human beings.'
Looking more closely at the individual lessons, it's easy to see how these attributes can have an impact on all ages and in all aspects of life.

Activity - Bingo Cards
Complete as many acts of kindness as you can as part of a group. You can form a group with friends and/or family. The more meaningful the act, the better.
Players can win by covering a complete horizontal, vertical or diagonal line! Good luck!
Download your bingo cards here >

The concept

The Kaplan and Kindness Factory/Curriculum co-branded event is focused on spreading kindness to the community. During a nominated week amid the KBS trimester, Kaplan staff and students are brought together to complete acts of kindness within their local community.

Mindfulness meditation. Positivity. Self-acceptance.
These are three key lessons in the Kindness Curriculum. When we adopt these attributes ourselves, it's easy to see how kindness on an individual level can:
improve mental health and overall wellbeing
reduce stress
improve self-esteem
increase peer acceptance
generate feelings of gratitude and happiness
But it goes beyond the individual level too. When leaders, organisations and workplaces value kindness it has a profound impact on how they operate.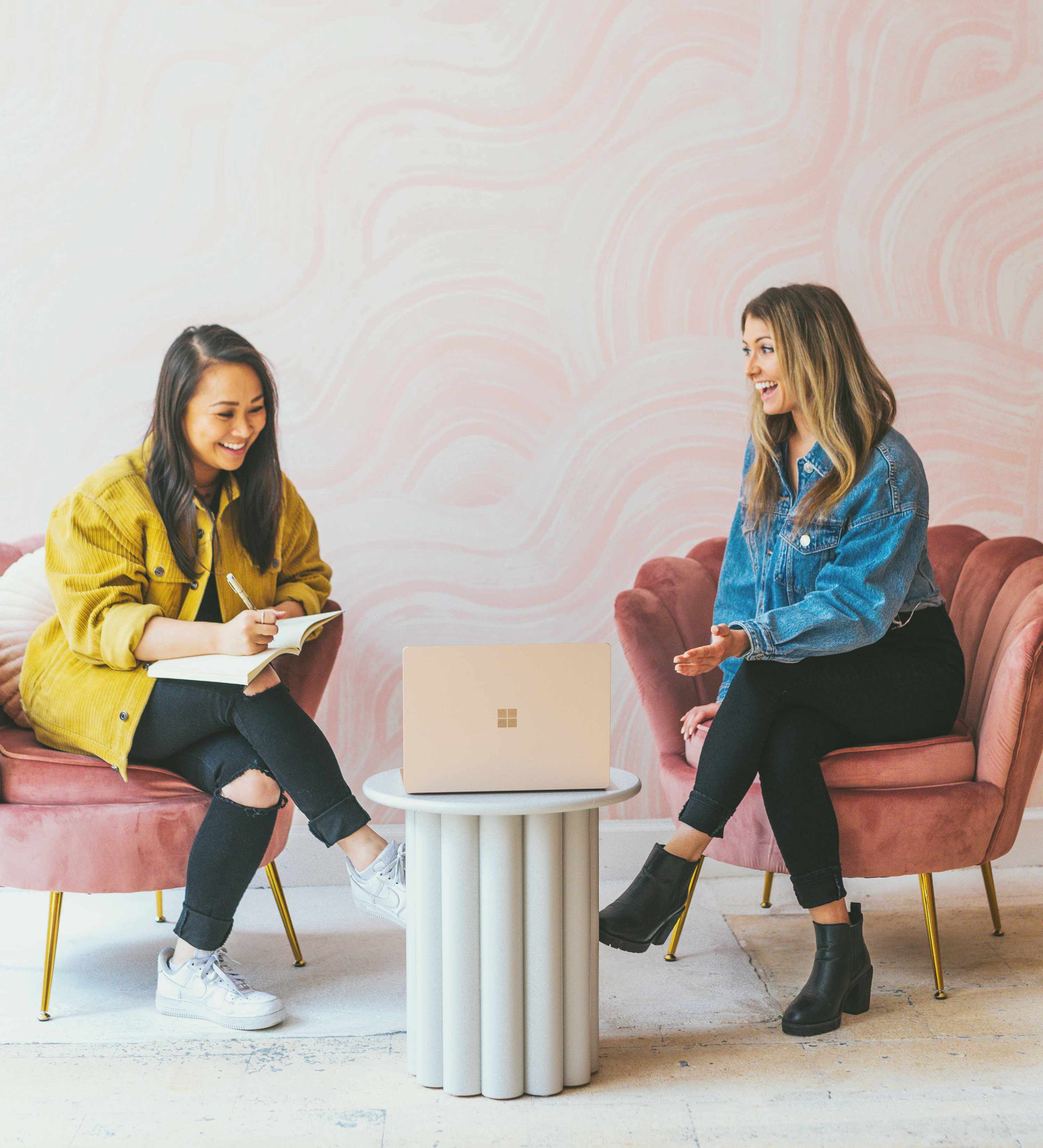 Collaboration. Empathy. Gratitude.
These are three further lessons of the Kindness Curriculum. When practised in the workplace by individuals it can create an environment where employees are more likely to feel valued and empowered.
Team managers who lead with kindness:
provide mentorship
cultivate a culture of open feedback
take the time to gain a true understanding of the people they lead
offer opportunities and encourage growth
show gratitude and celebrate people's successes
Once kindness is felt and its power understood, it becomes contagious. Kindness inspires more kindness. And it creates workplaces that:
nurture a culture where mistakes are valued as part of learning
encourage positive communication among employees
embrace diversity and change
generate a sense of camaraderie and belonging
invest in personal and professional growth
The curriculum is built on the premise "that wherever there is a human being, there is an opportunity for a kindness." – Lucius Annaeus Seneca (Roman philosopher)
Kindness is an attitude that needs to be put into practice in our everyday lives. It can start from a very young age and should be a lifetime endeavour.
The power is in the doing.
Want to learn more about the incredible power of kindness? Click here to read all about the newly launched Kindness Curriculum.