8 great reasons to study in Melbourne
8 great reasons to study in Melbourne
There are many great reasons to study in Melbourne which perhaps explains why more than 200,000 international students from 170 countries call the state of Victoria home.
Best known for its artistic vibes, world-famous sporting events and café culture, Melbourne is the ideal destination to realise your goals of living abroad.
Studying at the Kaplan Business School Melbourne campus, you'll be located within the iconic Docklands precinct and only a short ride away from the city centre on the free City Circle tram.
Here are eight top benefits of studying in Melbourne:
1. Live in a high-ranking city
Melbourne has been recognised as Australia's best student city and one of the best student cities globally in the 2022 QS Best Student Cities Ranking.
This ranking, designed to highlight the most attractive cities for international students, is based on five key categories, including:
desirability by students
affordability
diversity
safety
graduate employment opportunities
Melbourne also ranks year after year as one of the world's most liveable cities as determined by the Economist Intelligence Unit (EIU) Global Liveability Index. The ranking looks at a variety of factors including political stability, healthcare, culture, crime rates, environment, education and infrastructure. This means you can be confident that when you study in Melbourne, you'll be living in a city that offers world-class services, a fantastic lifestyle and a safe and stable living environment.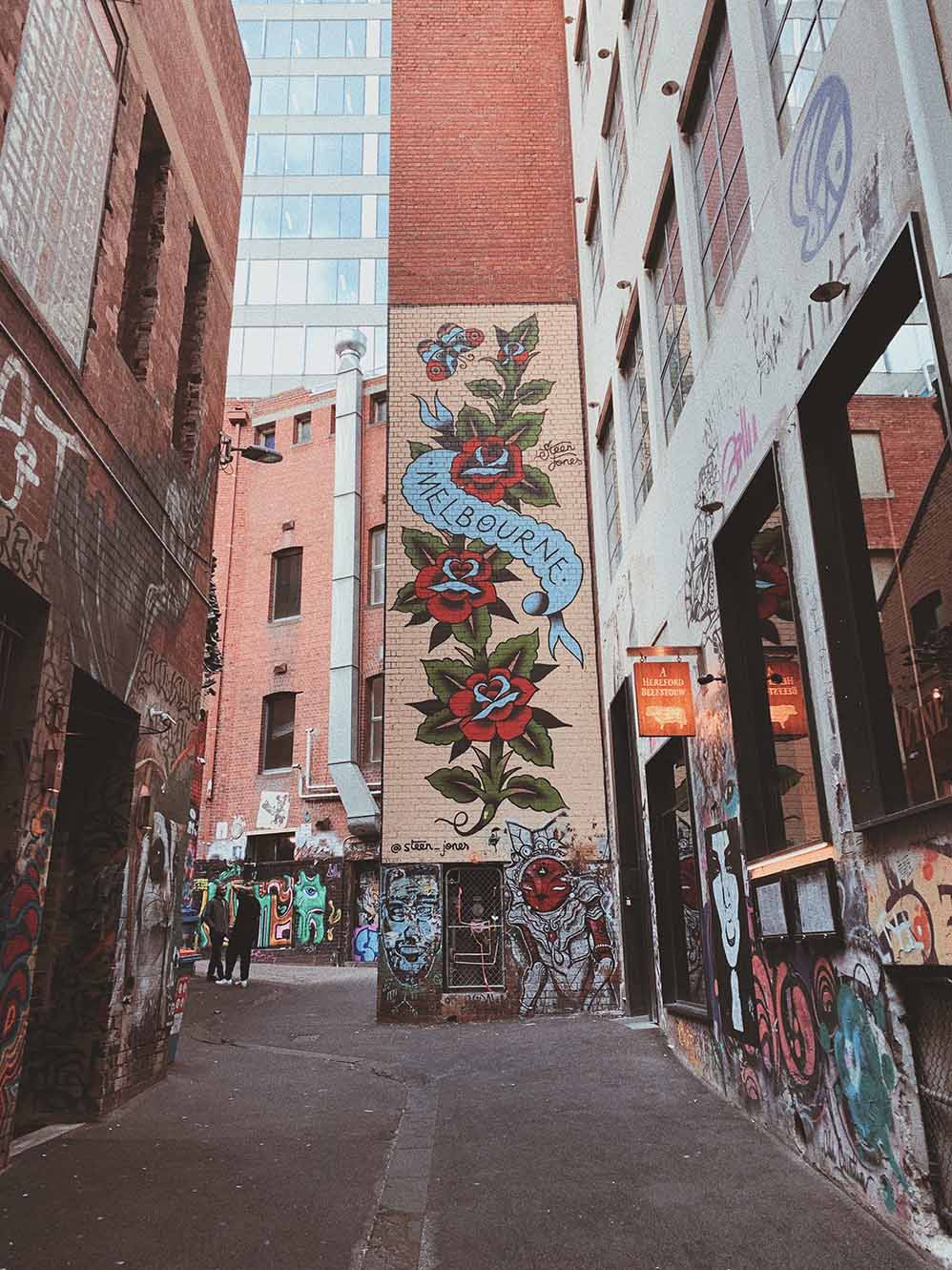 JESSICA PAZ

KBS MELBOURNE CAMPUS STAFF MEMBER
"I'd say Melbourne is a miscellaneous wonder; it has pretty much everything you could possibly want to eat from around the world, such a great multicultural and artistic aspect, and yet, it's easy to get used to. It's like the city offers what you need – you will certainly find your tribe and be exposed to opportunities you may never have had before."
2. Vibing culture and arts scene
Melbourne's identity is largely connected to its dynamic arts and culture offering. You'll find the music scene is thriving; Melbourne has more live music venues per resident than anywhere else in the world. If you want to get a taste of Melbourne's culture, here are just some of the attractions that should top your list:
Plus, the city is home to an underground cultural movement with various street art, festivals, and urban cultural events to look forward to, such as the Melbourne Underground Film Festival, Flash Forward, and regular zine fairs.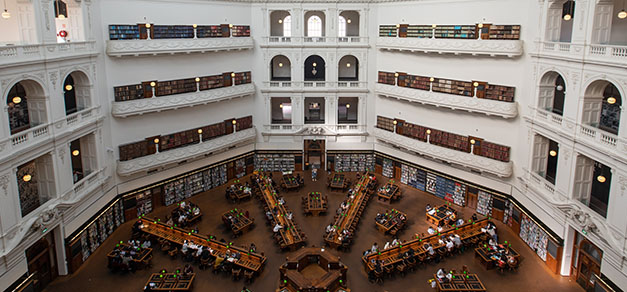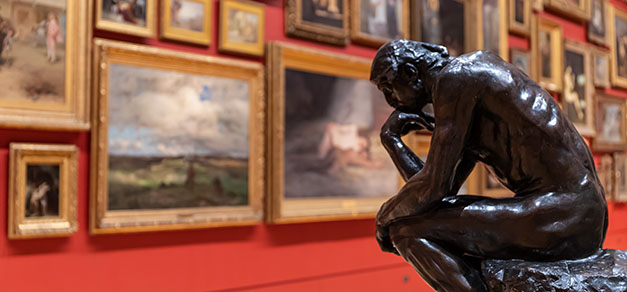 3. Delicious food and drink
Considered the coffee capital of Australia, Melbourne is a cosmopolitan city with a passion for espresso culture. Meandering its iconic inner-city laneways, you can discover world-famous street art and hidden cafes pioneering new coffee styles. Why not check out Urban List's 2022 Guide to the Best Coffee in Melbourne for some inspo on where you can get your caffeine fix.
There's also no lack of quality cafes if you're looking for a tasty lunch spot between classes. Centre Place, Hosier Lane, AC/DC Lane, Tattersalls Lane, Meyers Place, and Hardware Lane are just some of the popular café-lined laneways that you can mosey down for a delicious bite to eat.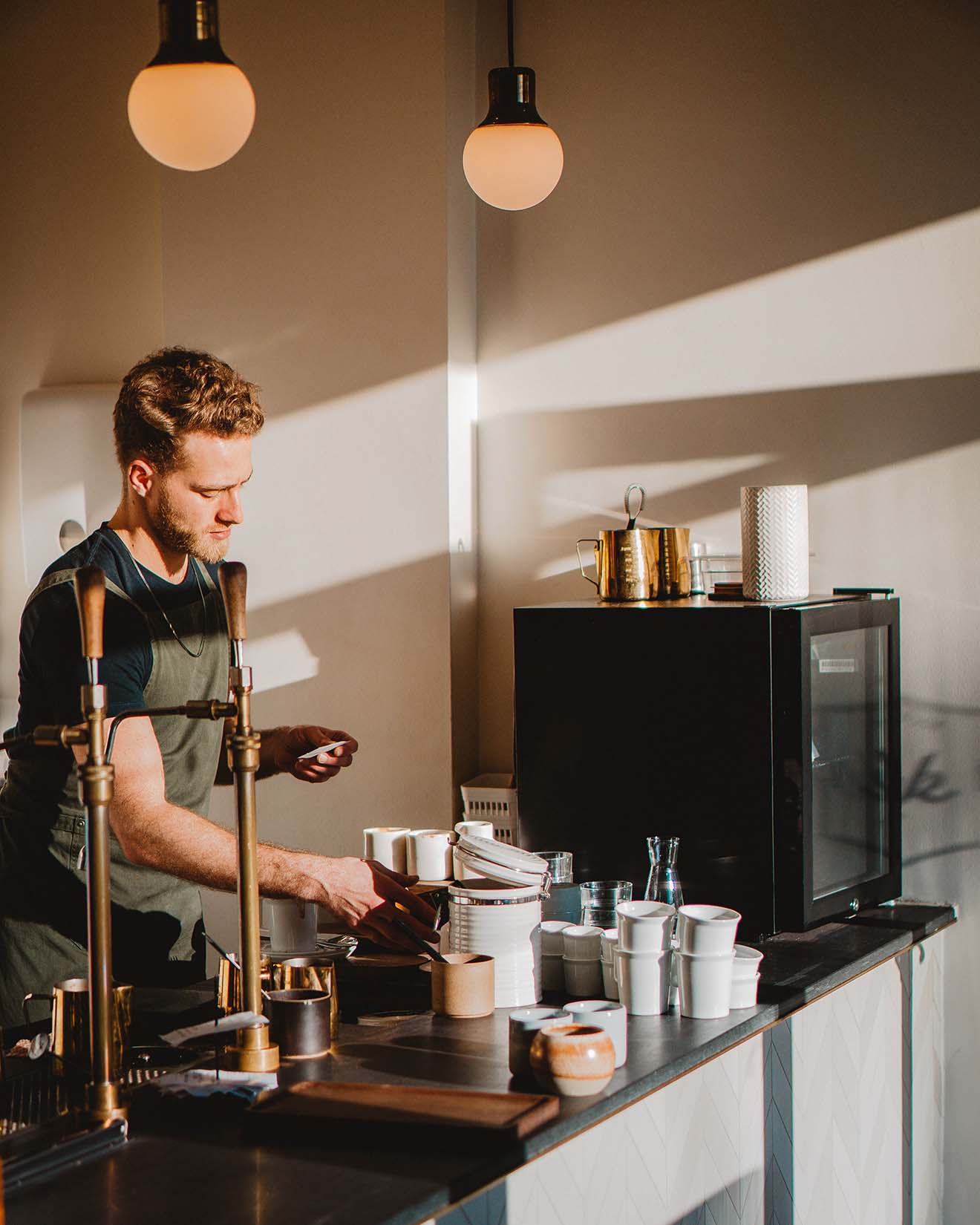 4. Exciting events calendar
You'll never have an excuse to be bored living in Melbourne.
From the Australian Grand Prix to the Australian Open and Melbourne Cup, there's no shortage of exciting sporting events to experience year-round.  
The city offers a packed calendar of events and festivals that span film, fashion, music, art, food and much more! Some highlights include the Melbourne Fashion Festival, Melbourne International Film Festival, and Melbourne Comedy Festival.
5. Plenty of employment opportunities
Melbourne is widely considered the tech capital of Australia and is home to more than half of Australia's top 20 technology companies. This means there are plenty of opportunities for students to pursue valuable internship and work experience opportunities at some of Australia's largest and fastest-growing companies.
The start-up scene is booming and a strong draw card for more entrepreneurial-minded students – there are now over 2,700 start-ups in Victoria and the sector is growing at a rate of 23% every year.
6. Easy to get around
Melbourne's public transport system is one of the best in Australia, with 250km of tram lines passing through the CBD and surrounding area. The city also has a Free Tram Zone that runs from Queen Victoria Market to Docklands, which lets you hop on and off as you like – completely free! 
Aside from trams, the city has an extensive network of trains and buses, and all public transport can be accessed with a myki transport card.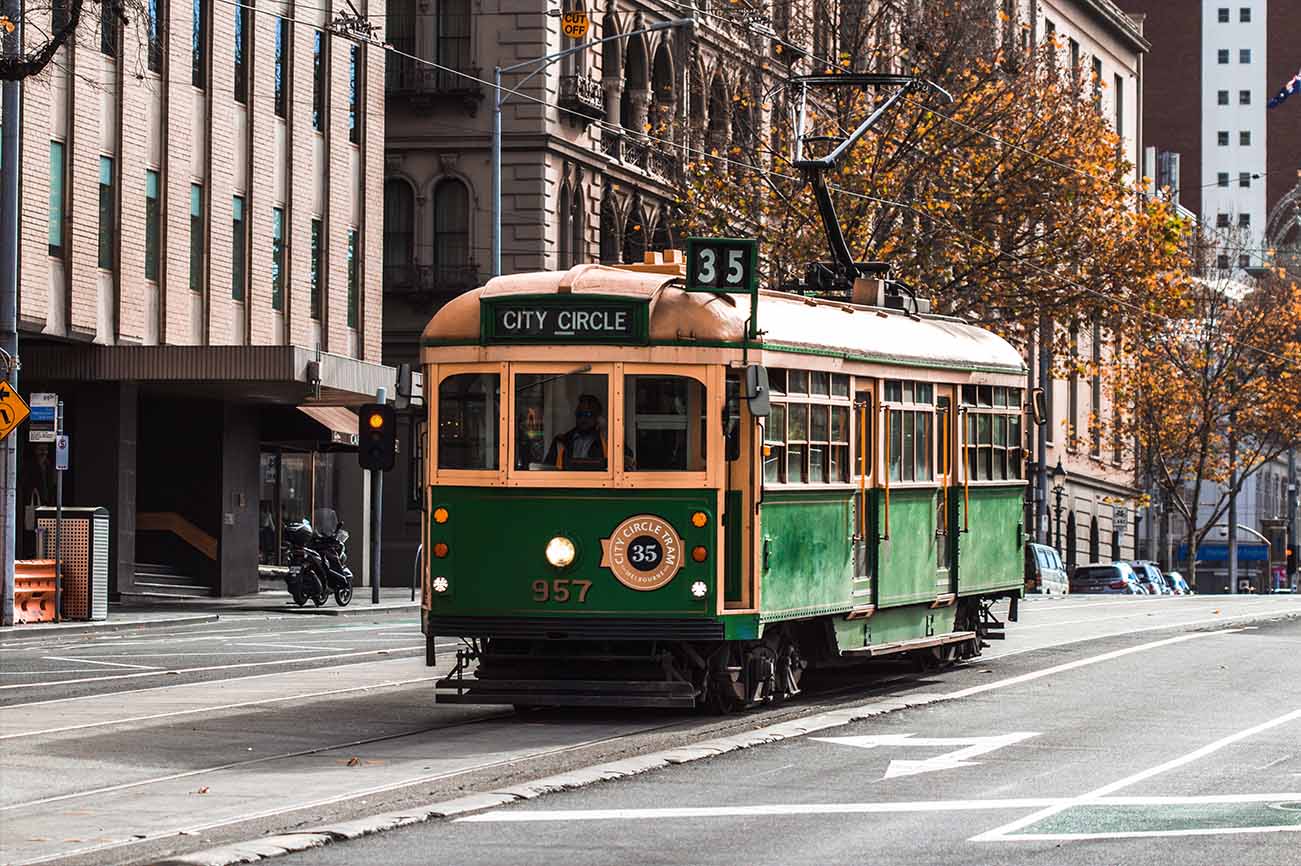 7. You can feel safe studying here!
Melbourne is generally considered to be a very safe city. According to the Economist Intelligence Unit's (EIU) Safe Cities Index 2021, Melbourne is the 8th safest city in the world, ranked across digital, health, infrastructure, environmental and personal security.
As part of the City of Melbourne's Safe City Cameras Program (SCCP), closed circuit TV (CCTV) surveillance cameras are installed throughout the city to help create a safer environment and reduce crime levels.
8. Friendly and diverse community
Melbourne is a very culturally diverse city. The proportion of people who were born overseas has increased over time. In 1971, 22.5% of people were born overseas. This has increased to 28.3% in 2016, and 30.0% in 2021. It's home to Australia's oldest Chinatown, one of the largest Greek communities in the world, and Lygon Street, famous for its Italian culture.
Melbourne hosts many different cultural celebrations throughout the year including The Antipodes Festival, Melbourne Italian Festa, Chinese New Year, Lunar New Year Festival, the Melbourne Fringe Festival and the Melbourne Queer Film Festival.
Think Melbourne might be the perfect city for you? Learn more about all the great facilities and services available at our KBS Melbourne campus.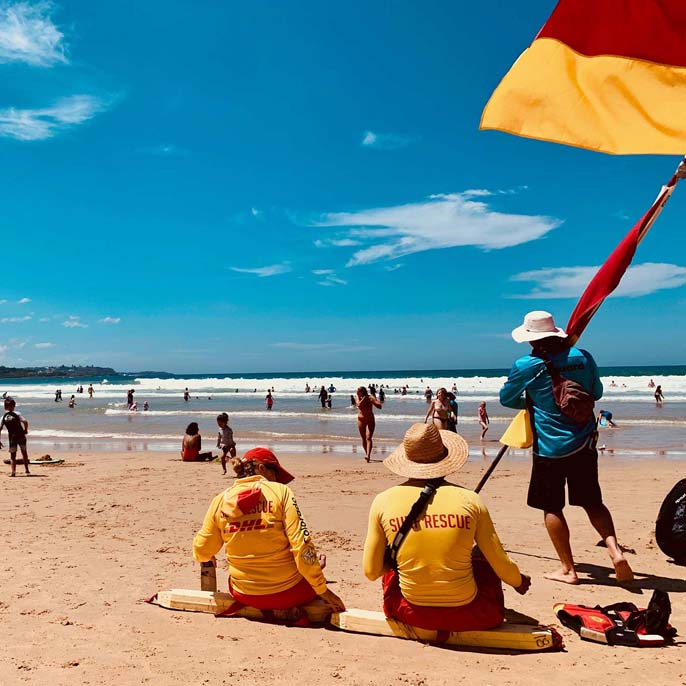 STUDY IN AUSTRALIA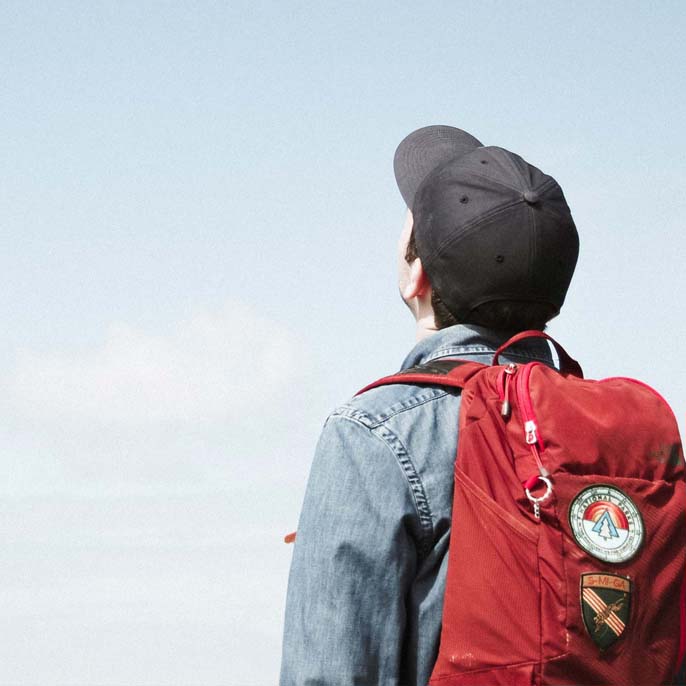 WHY STUDY ABROAD