Melbourne consistently ranks as one of the best student-friendly cities and second most liveable cities in the world*. It has a distinctive, edgy and modern vibe, and is revered for its culture, fashion, food and drink. Each year, the city also plays host to major sporting events like the Australian Open, the Formula One Grand Prix and the Melbourne Cup.
*(Economist Intelligence Unit Global Liveability Ranking, 2019)
The KBS Melbourne Campus is situated within the iconic Docklands precinct, known for its waterfront promenades with a variety of retail and dining options. The city centre is only a short tram ride away on the free City Circle tram, where you can discover Melbourne's famous alleyways and rooftop bars.
ADDRESS:
Level 4, 370 Docklands Drive
Docklands VIC 3008
Phone: +61 (0)3 9626 4576
Email: info@kbs.edu.au
OPENING HOURS:
During Trimester
Monday – Thursday: 8:00am – 8:00pm
Friday: 8:00am – 5:00pm
Outside of Trimester / Trimester Break
Monday – Friday: 8:00am – 5:00pm
STUDY
The KBS Melbourne Campus is located within the iconic Docklands precinct, known for its waterfront promenades with a variety of retail and dining options. It's also only a short ride away from the city centre on the free City Circle tram. The modern campus building is home to both KBS and Kaplan International Language students, acting as the central hub of Kaplan International in Melbourne.
Campus facilities include two large lecture theatres, a quiet library space and a group study area.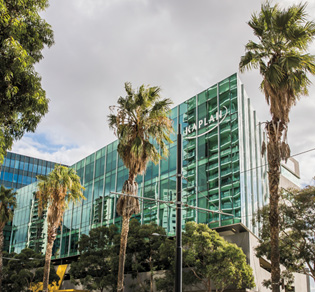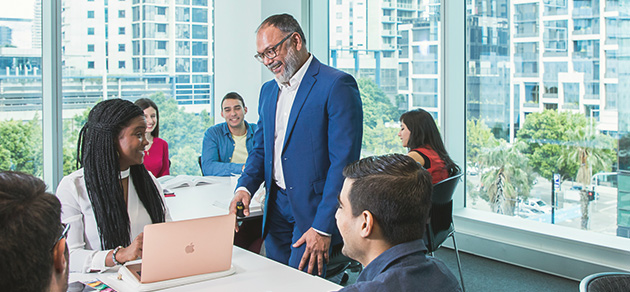 LIVE
Melbourne is known for its distinctive qualities, one being its unique structural design. An interesting blend of historic buildings and modern architecture make for a vibrant and memorable city, with its famous intertwining alleyways and rooftop bars offering an unusual and animated social scene. You'll be spoilt for choice as there are lots of things to see and do!
Referred to as the shopping and sports capital of Australia, Melbourne always has an array of events, attractions and adventures all year round. Its well-developed economy means the education and facilities offered here are of world-class standard. Melbourne enjoys warm summers (Dec-Feb), glorious springs (Sep- Nov), mild autumns (Mar-May) and crisp winters (Jun-Aug).
The city offers multiple public transport and accommodation options, a high standard of living and plenty of job opportunities, but it's the multicultural and inclusive vibe that makes it so popular with students.
Average Weekly Cost (AUD)
Rent: $243
Transport: $23
Food: $97
Personal: $33
Clothing: $35
Entertainment: $38

Located at the end of Australia's Great Ocean Road, Melbourne is a cosmopolitan city with a passion for coffee, art and sport. Meandering its inner-city laneways, you can discover world-famous street art, rooftop bars and cafes. You'll find the music scene is thriving; Melbourne has more live music venues per resident than anywhere else in the world.
EXPLORE MELBOURNE AND THE SURROUNDS