Meet a young entrepreneur: Lucas Goransky
Meet a young entrepreneur: Lucas Goransky
Organiser of first TEDx event 100% focused on climate change
My journey as a young entrepreneur started in fourth grade when I came up with what I believed to be a million-dollar idea for a microwave-toaster. From there I remember having hundreds of innovative ideas growing up.
After graduating in business economics from the Universidad Torcuato Di Tella in Argentina, I worked in a corporate job within the wine industry for a few years, managing major retailers in Europe. It wasn't long though before I realised I needed to stop turning my back on my passion for entrepreneurship.
So, I took the plunge and started a company in Buenos Aires with two high-school friends – a start-up-oriented software company to get closer to high-tech entrepreneurs.
I quickly became obsessed with mentoring and haven't stopped since. I'm currently based in Sydney, training entrepreneurs in the frameworks of starting a successful business. I've taught winning pitch and minimum viable product (MVP) workshops, Agile methodology and plenty of start-up tools.
In the last 24 months, I've mentored over 170 entrepreneurs across 30 different industries.
LUCAS GORANSKY / ARGENTINIAN
MASTER OF BUSINESS ADMINISTRATION
'I really want to push the boundaries of creativity within every business I have a chance to mentor.'
INNOVATOR
This year TED came out with a new initiative called TEDx Countdown; the first-ever TEDx event to be 100% focused on climate change.
A good friend heard that they were issuing licenses and managed to successfully apply for one. We are both incredibly passionate about what TEDx represents as well as the issue of sustainability.
So, when he called me with 15 weeks until the event, we decided to go for it.
Neither of us had experience in event management so we formed a team that could help us with the live-stream, design of the event and marketing. It was a great challenge as we were both working, plus I was doing my MBA.
I took on the responsibility of the speakers. We had 60+ applications, conducted 27 interviews and narrowed it down to nine speakers. I had the honour of mentoring some of the most influential people in their field in preparation of the event.
It took place on 15 October 2020 and was a great success, though of course there are always key learnings to take away whenever you attempt something for the first time.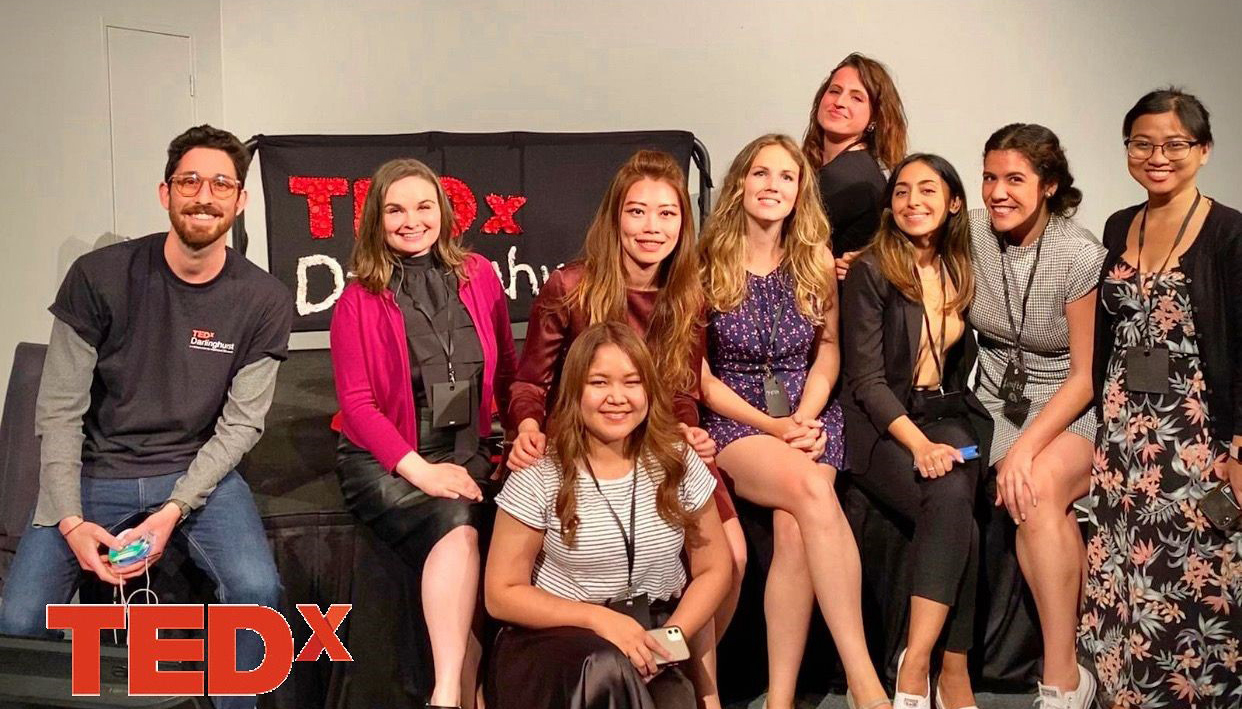 MENTOR
My pathway to mentorship started soon after I arrived in Sydney. I attended an entrepreneurship event at a place called Academy of Entrepreneurs. Almost immediately I knew, THIS is where I want to work.
Luckily for me the founder and CEO, Paula Mills, was there so I just walked up to her and told her that I wanted to work there. She said she was going on a work trip for a month and wasn't looking for someone at the moment.
I pushed a little further and asked if she would give me the chance to intern for free for a month while she was away. To my great surprise she said OK!
That month I worked like never before. I created content, delivered workshops, mentored students, managed leads and anything else that needed to be done.
I tried my very best to become a valuable asset and can happily say I now work at the Academy of Entrepreneurs as a Success Manager while studying my MBA.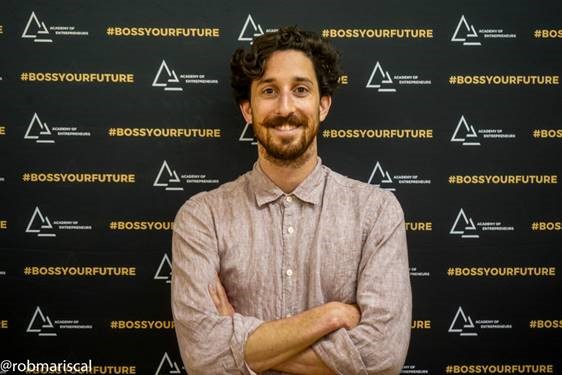 STUDENT
I'm studying an MBA at Kaplan Business School (KBS), specialising in entrepreneurship.
So far, the biggest surprise has been how holistic the subjects are, such as Emotional Intelligence, Cultural Intelligence and Diversity.
They really make me look deeper into myself and assess how I want to be as a human being, young entrepreneur and potential leader. I think it's really allowed me to explore more about my true self.
LUCAS GORANSKY / ARGENTINIAN
MASTER OF BUSINESS ADMINISTRATION
'My MBA is helping me multiply my network in a foreign country. I believe networking is the key to success.'
My favourite part of the MBA so far has been the Student Ambassador Program. I've found so many like-minded people that have really fuelled my energy and appreciation for KBS. I've only studied here during COVID-19 times, yet this hasn't affected the quality of my experience. The faculty and staff have been incredible; they are always supportive, warm and caring.
As for the near future, I plan to keep my eyes open for new opportunities, my heart ready to jump into adventures and my mind prepared to engage in the growing and changing community that surrounds me!
Feeling inspired? Click here to find out more about how you can specialise in entrepreneurship when studying a Master of Business Administration at KBS.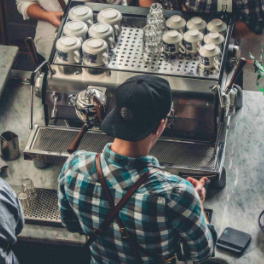 SMALL BUSINESS