Brochure
DOWNLOAD THE STUDENT GUIDE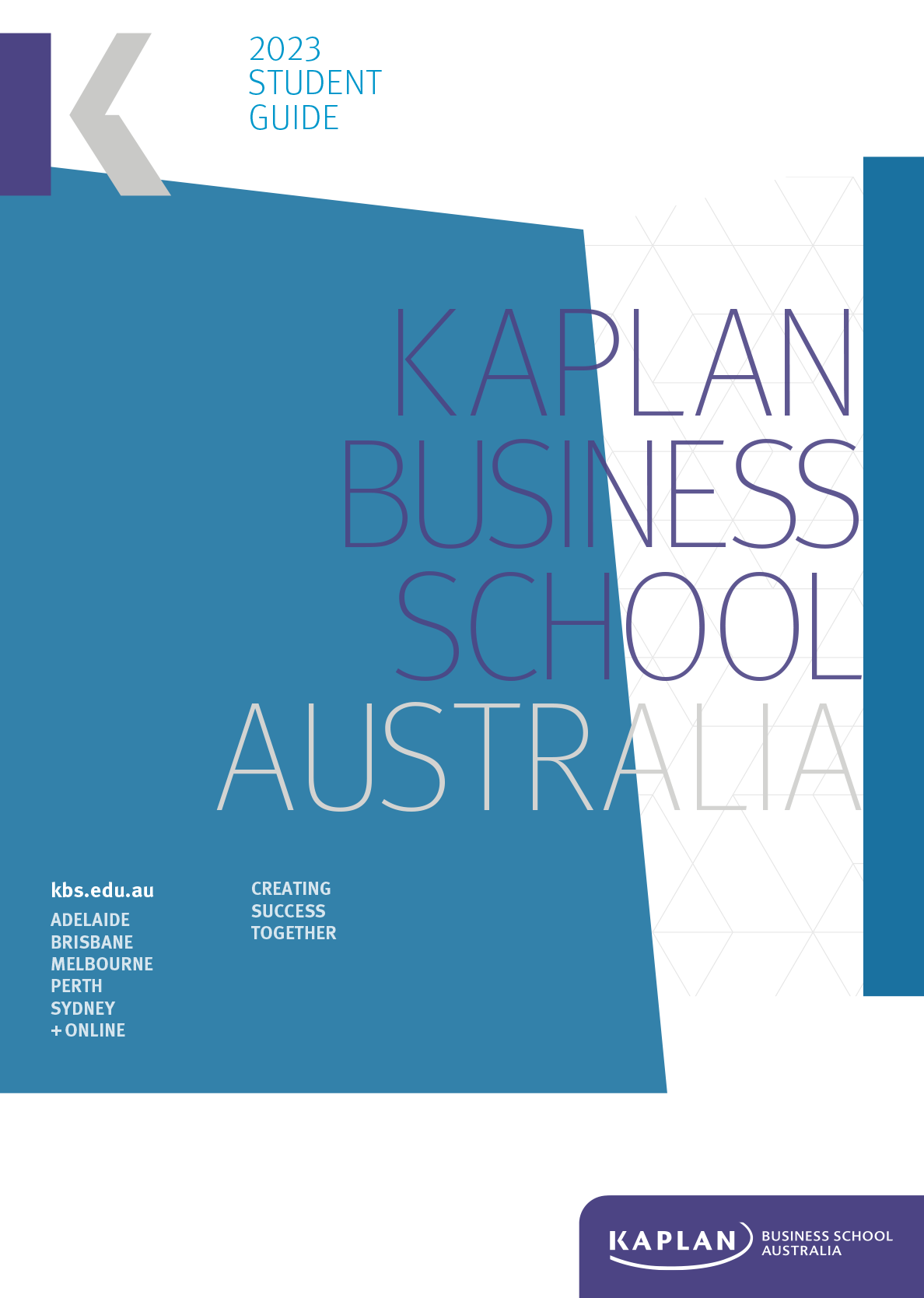 You'll find information about our undergraduate and postgraduate degrees offered in 2022, entry requirements, study options, fees and campuses.
We make a wide range of services available, all of which are specifically designed to ensure our students feel nurtured and supported. These include qualified counsellors, on-campus tutors, after-hours coaches, lecturer consultations, learning advisors, foundation subjects, study skills workshops, student forums, career mentors, in-class industry guests, and timely interventions whenever we notice you need some help — and all of it is at no cost to students. So if what you're seeking is a learning experience that's more than just about attaining a degree — a learning experience where you'll be nurtured and supported to do your best so your career aspirations are more easily attained — you'll find Kaplan Business School is the ideal place for you.
We're here to help you achieve your goals and to support you along the way.